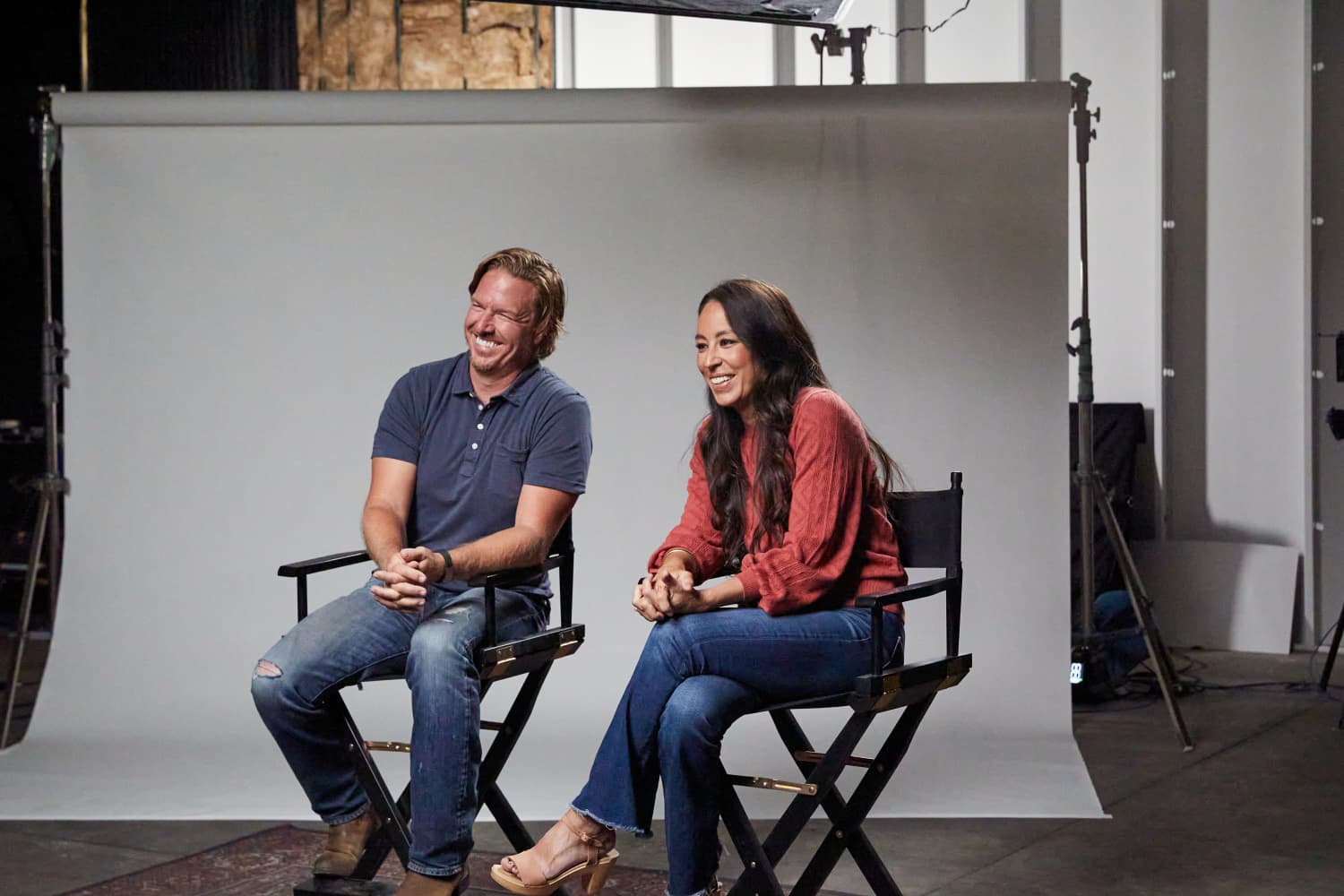 Extraordinary Stories Behind Everyday Things (July 15): "Extraordinary Stories Behind Everyday Things" is exactly what it says on the tin. The show offers an in-depth look at how much-loved American products are created, celebrating the ingenuity, passion, and creativity of the people who proudly stand behind these timeless classics.
Family Dinner (July 15): Launching with four episodes, "Family Dinner" host Andrew Zimmern visits families across America to hear their inspiring stories and explore how the cultural, regional, and historical facets of who we are inform what and how we eat.
First Time Fixer (July 15): "First Time Fixers" is a DIY lover's dream. First-time house renovators take things into their own hands and experience the risk and reward that comes with trying something new.
Fixer Upper (July 15): The show that needs no introduction. All five seasons (80 episodes) of "Fixer Upper" will become available for streaming, so get ready to revisit the series that made shiplap as popular as it is today.
Fixer Upper: Welcome Home (July 15): New episodes of "Fixer Upper: Welcome Home" are back and better than ever! Chip and Jo will wow more viewers with new ideas for turning outdated homes into jaw-dropping, innovative living spaces.
For the Love of Kitchens (August 6): Paul O'Leary, Helen Parker and Robin Mclellan run deVoy, a design company that works out of a 16th century watermill in the English countrywide. Each episode follows the trio as they craft handmade pieces that belong in the kitchen, from the cupboards and cabinets to tables and teapots.
Growing Floret (July 15): Erin and Chris Benzakein run Floret Farms, a flower farm in the Skagit River Valley of Washington State. When they decide to expand their business with 24 acres of new land, challenges as well as exciting opportunities start to flourish.
Homegrown (July 15): Jamila Norman, an Atlanta-based farmer, helps families transform their outdoor spaces into beautiful and functional backyard farms while exploring the joy and benefits of growing your own food.
Home Work (July 15): In their biggest renovation project to date, Candis and Andy Meredith purchased a 20,000-square-foot historic school to convert into their new home — and you get to watch the whole process unfold episode by episode.
Inn the Works (July 15): Determined to restore the Oak Knoll Lodge in Big Bear Lake, California, Lindsey Kurowski and her team work to bring this historic inn back to life, learning everything about the hospitality business as they go.
Magnolia Table with Joanna Gaines (July 15): Joanna Gaines is back in her kitchen to share more of her favorite recipes, where they come from, and why she finds herself returning to them time and time again.
Mind for Design (July 23): Bryan Patrick Flynn, a self-taught interior designer, creates eclectic-yet-distinct spaces for clients using his 70/30 rule (70 percent of the design is set in stone, 30 percent is left to be flexible).
Point of View: A Designer Profile (August 13): Get to know a handful of talented interior designers with this behind-the-curtain look at their creative processes, inspirations, and influences that shape their design.
Ranch to Table (August 6): Elizabeth Poett is a cattle rancher at Rancho San Julian, a 14,000-acre ranch on Santa Barbara's Central Coast that has been in her family for generations. Follow along as Poett helps run her family's farm and creates regional dishes with fresh ingredients, making it truly ranch to table.
(re)motel (July 15): These motel owners are determined to redesign their historic properties and transform them into destination spots for travelers on the road.
Restoration Road with Clint Harp (July 15): In search of incredible historical structures across the U.S, carpenter Clint Harp hits the road to seek out the pieces that are in need of restoration, while exploring their origins and dreaming of their futures.
Self Employed (August 27): Jonathan Morris takes viewers on an entrepreneurial journey as he visits small businesses owners across the country, sharing their new challenges, inspirations, and journeys as they working toward building their dream businesses.
Superdad (July 15): For every parent who's child begged for a dream treehouse, but they had no idea where to start, this show is for you. In each episode, DIY expert Taylor Calmus takes aspiring DIY dads under his wing to help bring their kid's backyard dreams to life.
The Artisan's Kitchen (July 15): Award-winning bread baker Bryan Ford whips up new takes on classic dishes as well as recipes inspired by his Honduran heritage and New Orleans upbringing.
The Cabin Chronicles (July 15): Calling all cabincore fans! This new show highlights stunning cabins and their surrounding environment through diving into the architecture and design as well as our connection to them as humans.
The Fieldhouse (July 15): Inspired by his own life-changing injury, Justin Bane is determined to help others get their lives back at his fitness facility called "The Fieldhouse." He specifically focuses on providing restoration and rehabilitation support for those who might not have the financial means to do so.
The Johnnyswim Show (July 15): Abner Ramirez and Amanda Sudan Ramirez are married musicians who have raised their kids on a tour bus. But once COVID-19 hit, the family went from living on the road to adjusting to home life — and shifting their music careers along the way.
Where We Call Home (July 15): Have you ever wondered how a retail store gets converted into a modern home? In "Where We Call Home," you'll get to witness homeowners and designers transform commercial and untraditional spaces into livable homes.
Van Go (July 15): There's nothing like an impressive van flip to make you feel inspired to revamp your own small space. Brett Lewis, owner of mobile converter company Chewy Design Co., is taking old vans and converting them into functional tiny homes, personalizing each one to the owner's taste.
Zoë Bakes (July 30): Pastry chef Zoë François is all about creating beautiful and tasty desserts in the comfort of home. In each episode, she does this through revealing baking secrets of her own as well as from other talented pastry chefs and home bakers.