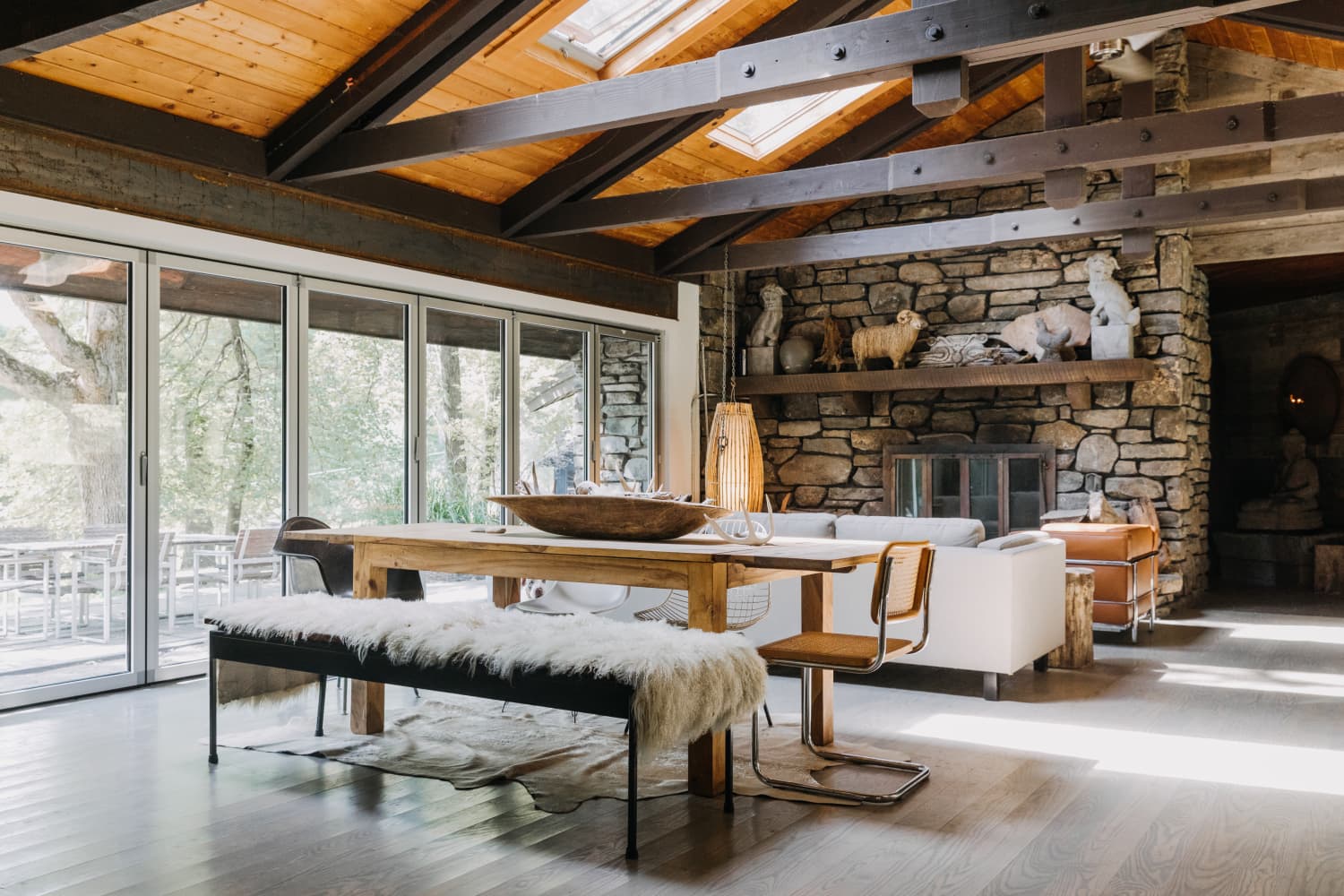 Travel season is in full swing, and wherever you chose to vacation, you may be considering booking an Airbnb. Of course, as with any accommodations, folks need to be respectful, but there is just something about staying at an Airbnb that's more personal. Many are privately owned, and include tailored instructions or a handwritten welcome note. You may even meet the host, which is all the more reason to avoid potential faux pas. Set your stay up for success by avoiding these six mistakes that could cause more strife than it's worth.
You haggle with the host about the price.
Part of Airbnb's pricing structure can seem a bit ambiguous, especially for those using it for the first time. Quite often, the per-night price fluctuates. "It's important for guests to realize the price they see online isn't necessarily the price they'll receive," says Amy Corbett, the founder of All Belong Co. "Airbnb advertises a property's lowest nightly rate, but pricing will vary according to the day of the week, seasonality, special events, or added fees and taxes."
Not only can the cost differ, but the nightly fee shown is often a base price. Other charges, such as cleaning stipends and taxes, are added to calculate the final rate. So look at the total, and if it's too much, move on to another listing. "Often, when a guest starts a reservation by asking for discounts, it sends the message that they don't (and likely won't) value a host's space," advises Corbett. "Not all Airbnbs are equal, so find the one that best fits your needs without having to haggle over the pricing."
You fail to read the check-in instructions.
First, read what your host has to say about parking and how to enter the property. Then, delve into the instructions to know what to expect. "I put a lot of time into writing and updating my instruction manuals and do my best to make check-in smooth," relays Margaret Smith, who manages several Airbnbs in North Carolina. However, she recalls an incident where a guest failed to read the keypad instructions and called Smith at 3 a.m. to be let into the property. "Sometimes guests miss the memo."
"It's obvious to hosts which guests don't read the check-in details, check-out instructions, or house rules," adds Corbett. "It's important to make sure you've familiarized yourself with the entire listing, and don't forget to turn on notifications in your Airbnb app to make communication with your host seamless."
You mess with the thermostat.
When you're at home, you know how your thermostat works — but not necessarily in a room or home you're renting for a trip. Plus, switching quickly from cooling to heating can ruin a temperature control system, as can leaving the windows open when you're running the heating or air conditioning.
"Please don't turn the AC down too low, or the unit can freeze up or crash during your stay, and we can tell when a thermostat has been meddled with," says Taylor Gates, the CEO and co-founder of StayDuvet in South Carolina. "Also, don't leave windows or doors open, especially during the summertime." Excessive temperature shifts and letting air conditioning flow out the windows are hard on the thermostat and waste energy. If you need help adjusting the temperature, ask your host in advance to provide instructions.
You treat property rules as suggestions.
Along with check-in instructions and local restaurant recommendations, your Airbnb will come with a set of rules. And because these properties are independently owned, regulations vary at each location. So be aware of any neighborhood or property-specific guidelines, but also just be a good human. Treat your accommodations and the surroundings with respect — and that includes the provided linens and appliances. Shake out a sandy towel before you pop it in the washing machine, and clean out that blender after you use it.
Another big don't is smoking indoors, especially if it's clearly stated in the manual. "It drives me crazy when guests do not follow my rule of no smoking," says Smith. "It is in the house manual rules as well as a sign posted with 'no smoking.'" Getting the smell out requires Smith to do a deep clean. Extra, unnecessary work on the part of your host can result in a bad review (yes, hosts review guests) and potential charges.
You lack patience when issues arise.
Sometimes, things happen. Appliances break, plumbing gets clogged, and electricity goes out during a storm. When an issue does arise, make your host aware of the circumstances as soon as possible. Doing so will give them a head start in fixing the problem or contracting a professional who can. "Most importantly, if an issue arises during your stay, please let the host or management know immediately, so they have time to rectify it," says Gates.
"No one wants added stress when they travel, and good hosts work hard to ensure every detail of your stay will be flawless, from check-in to departure," reminds Corbett. "Unfortunately, though, life sometimes intervenes. The dishwasher breaks, or the power goes out, or some circumstance beyond our control comes along that even the most experienced host can't remedy by the next morning." Even when inconvenienced, a little bit of patience goes a long way.
You have hotel-sized expectations for your personalized stay.
"The best guests are those who come to a property with realistic expectations, remain understanding when something unforeseen arises, and don't take it out on the host in their review," states Corbett. On the other hand, if your host does remedy a situation quickly, they may deserve a positive review for attending to your needs. Airbnb hosts rely heavily on reviews to attract future guests, so earning positive ones are essential. Of course, if your Airbnb isn't as advertised, is smelly or messy, or is an overall bad experience, state that in your review.
Part of allowing your host to rectify a situation means alerting them that there is a problem right away. "It's unfair to not tell the host, and then expect or ask for compensation or write a bad review about it later when it can easily be fixed," advises Gates. "Nobody is perfect, even in the hospitality industry."
"Just like guests themselves, Airbnbs aren't cookie-cutter," reminds Corbett. "They often have their own unique identities that can make the guest experience more creative, curated, and hospitable." As a result, going into your Airbnb with an open mind can lead to an unforgettable experience — and positive reviews — for both host and guest.