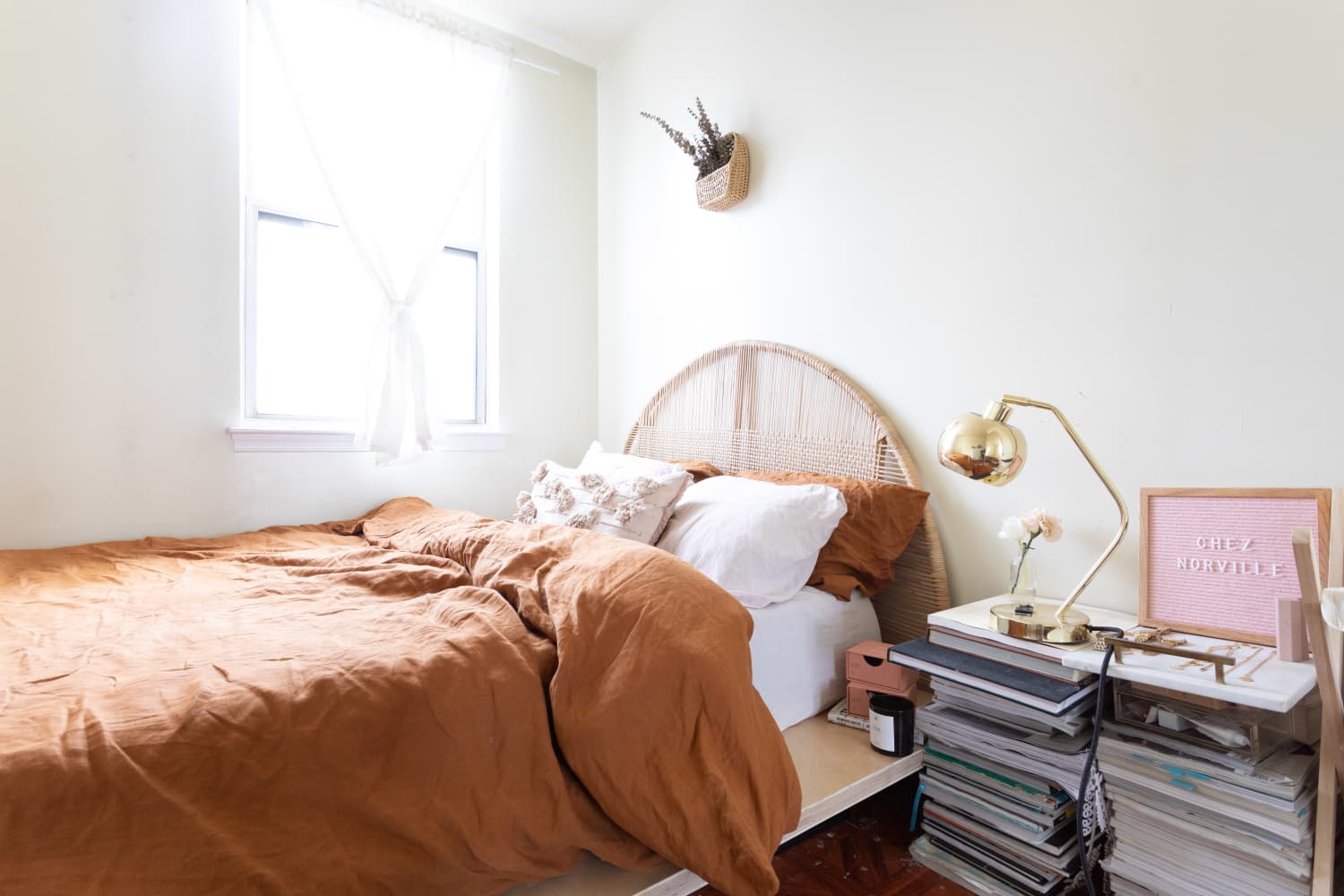 We independently select these products—if you buy from one of our links, we may earn a commission.
There's usually a long list of things you need to buy when you're moving into a new space. From couches to cookware, checking off every item on your list can make settling in a long process. And if you're moving from your parents' house, like I did earlier this year, then there were probably a lot of items that you had at your disposal and simply took for granted until you were suddenly without them — like a vacuum and ample closet space.
When I moved into my first-ever apartment, there were quite a few things that I had to purchase upon moving in. But these four things are the essentials that really helped make the space feel like my own.
I'm not proud to say that the random personal effects I couldn't find a place to store sat in a clear storage bin in my bedroom for about four whole months before I finally decided that I needed to do something about them. My apartment doesn't have much built-in storage, so I purchased a budget dresser from Wayfair and popped it into the entryway for storing masks, reusable grocery bags, and other random things. The dresser, which is now the second dresser in my place, looks great, and it provides a surface for my keys and mail.
While I'd love to eventually get a Dyson, I couldn't justify the price tag, so I went with a budget version from Amazon. A cordless vacuum is perfect for any home, but especially small spaces like apartments. Mine gets into tight spaces, the vacuum itself doesn't take up too much room in the closet, and it's really easy to use between rooms — no unplugging! As a bonus, I can use a smaller attachment to clean the mats and trunk of my car, and save on trips to the gas station to use their car vacuum.
I also scooped up some convenient used nightstands for cheap and refurbished them. These kinds of easy-to-alter items are all over Facebook Marketplace and probably sitting in a local secondhand store just waiting to be found. My nightstands sit in the living room and are perfect for storing things like candles, journals, and plant food.
Dressed-Up Versions of Practical Things
A space never really feels like my own until I've added a hefty dose of my personal touch to it. Adding small items throughout my apartment that made me really happy to look at helped foster a feeling of personalization. One simple thing I love doing is finding prettier versions of functional household items on Etsy — why not go with a self-draining soap dish that looks like a leaf, for instance? I think it's worth the small splurge, because it jazzes up an otherwise average item and it supports artists.