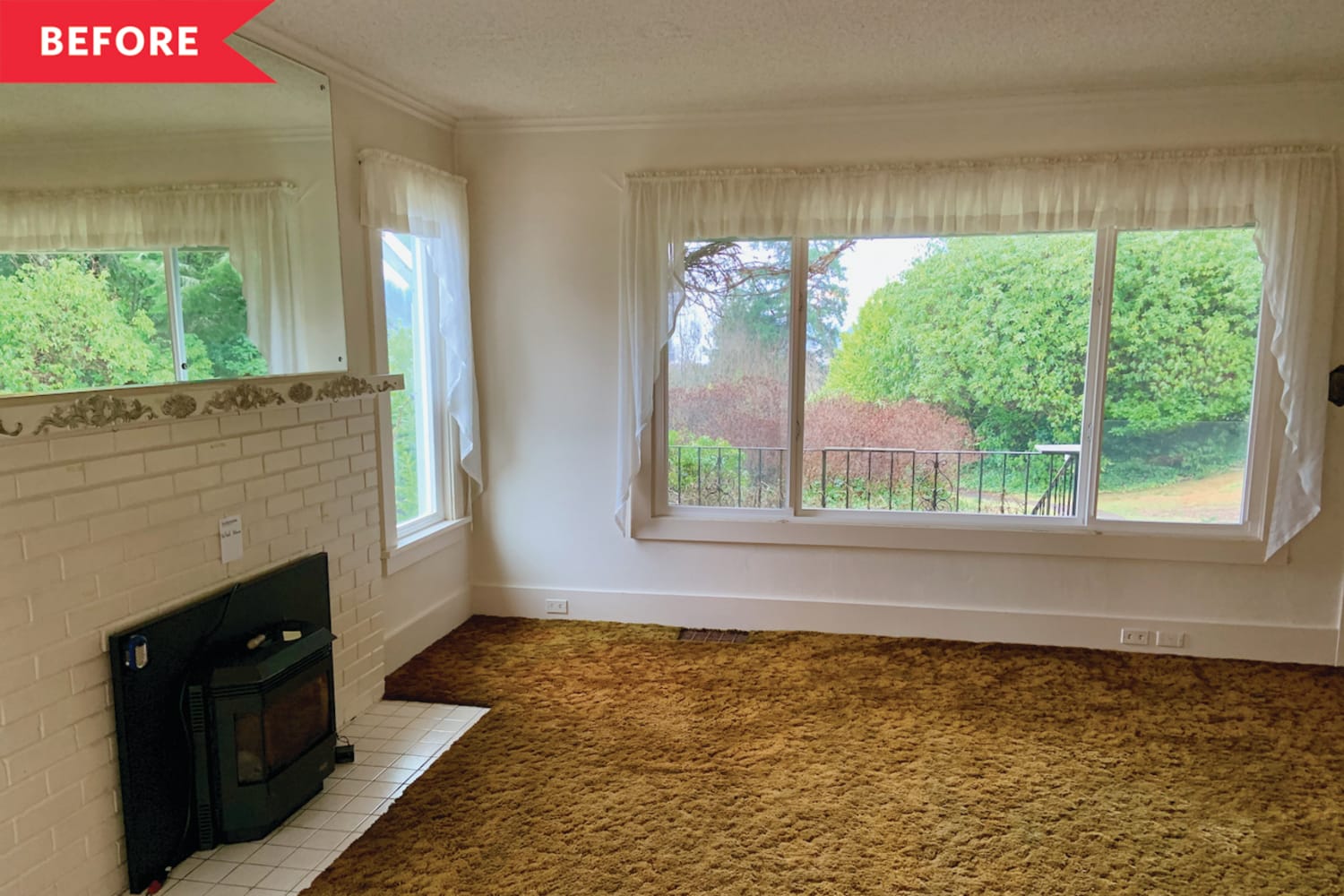 Like many others across the country Luisa Castro and her family found their small living quarters to be awfully tight during the course of the COVID-19 pandemic. Unlike most others, though, her family's tight quarters were aboard a boat.
Luisa and her husband, Rick Cowan, had just purchased a house in Washington state to renovate and flip when COVID-19 hit with full force. At the time, the whole family was living aboard their boat, and after three months of Luisa and her son, Rudy Castro, working and studying full-time in cramped quarters, Rudy "begged his dad and me to move into the house permanently so that we could be more comfortable and have more elbow room and privacy," Luisa says.
"The 100-year-old house did offer plenty of room and privacy — but also lots of outdated features, like popcorn ceilings and knob-and-tube wiring. "The house had only been owned by two previous owners and in desperate need of love and tenderness," Luisa says. "It was a diamond in the rough that we wanted to bring back to most of its glory on a tight budget by doing most of the work ourselves.
The living room in particular was trapped in the 1970s, with golden-colored wall-to-wall shag carpet and a giant frameless mirror above the fireplace. The family knew that renovations were still in order.
Doing most of the work themselves — electrical updates to the knob-and-tube wiring excluded — Luisa, Rick, and Rudy worked together to create a comfortable, cozy home with eclectic style.
In the living room, they tore out the old carpet and refinished the wood floors that hid beneath; the change instantly brought back some of the home's historic charm. They also scrapped the old flowy white curtains, choosing instead to leave the windows bare for maximum light.
The fireplace remained mostly the same, but lost the old frameless mirror and the frilly embellishments on the mantel. Now, it has a classic, simple look, and the white painted brick pops against the walls' new leafy green color. "We are proud to have kept the majority of the features of this old house rather than gutting it," Luisa says.
As for furnishings, Luisa wanted to mine secondhand sources like Goodwill, OfferUp, Craigslist, and Facebook Marketplace. Shopping used items helped her keep costs low, and also gave her access to a stylish and eclectic mix of furniture that makes the living room feel inviting and truly lived-in.
What makes Luisa most proud about this reno (which took 14 months for the whole house)? "That my husband, son, and I restored a sad old house into a wonderful and comfortable family home and learned so much in the process," she says. "Our home definitely shows off our quirky side and isn't perfect, just how we like it."
Inspired? Submit your own project here.