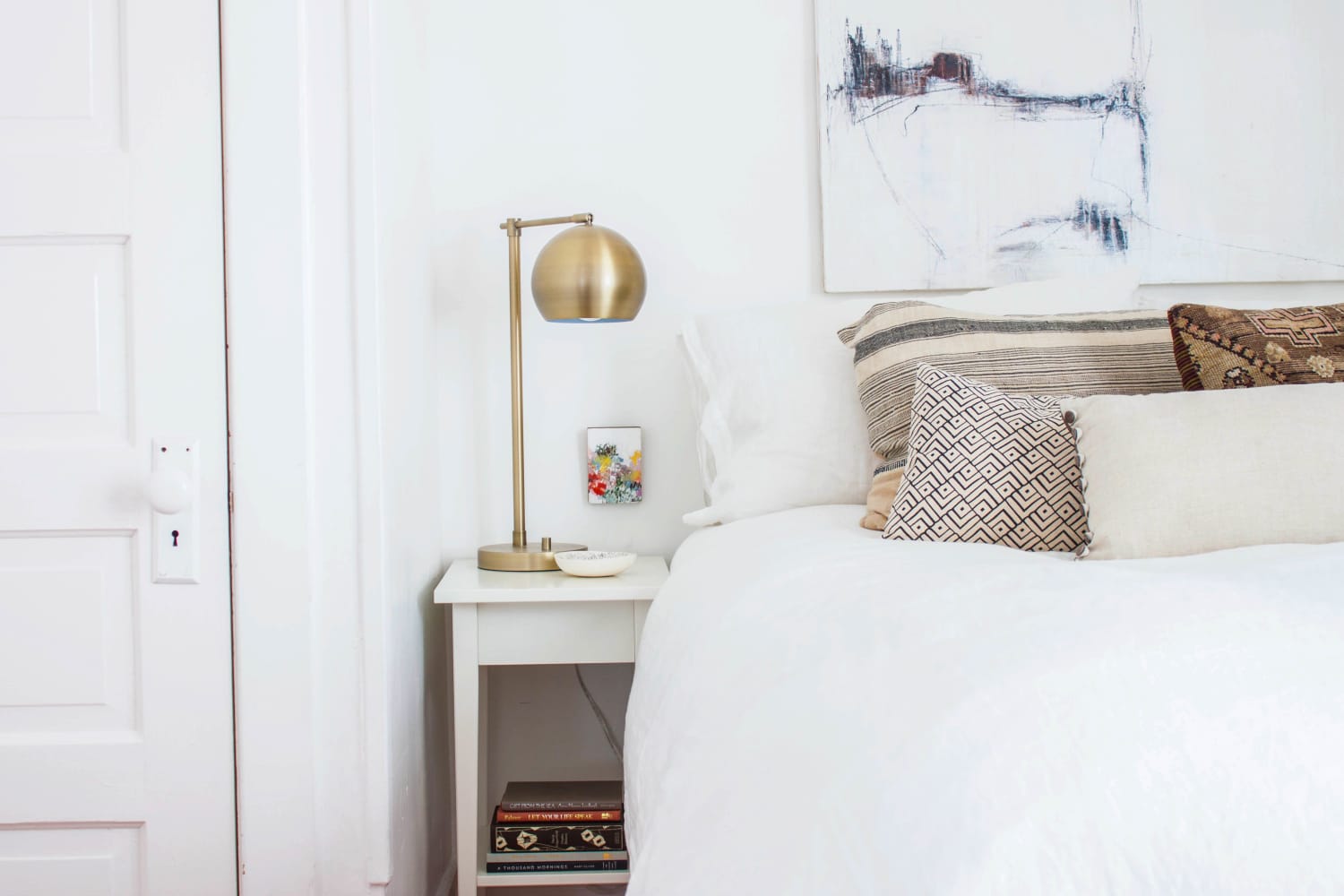 We independently select these products—if you buy from one of our links, we may earn a commission.
I'm a cheapskate when it comes to bedding, and I typically buy whatever discounted sheets come in white and Queen size at places like TJ Maxx and Marshall's. So when I got the opportunity to try Quince's Belgian linen sheets a few months ago, I jumped at the chance. They turned out to be so game-changing that they earned a spot on our Best List and made me give up my bargain-bin bedding for good. But I'm not the only one who's fallen in love with Quince's sheets. In fact, they're so popular that they're frequently sold out. But here's some good news: The sheets — which come in white, light grey, washed olive, sand, charcoal, terracotta, and mist — are back in stock right now, so you can experience them for yourself!
Right out of the package, I could tell that Quince's linen sheets were special. They were more substantial than the inexpensive cotton percale sheets I'm used to and a little heftier too. And sleeping in them was a luxurious experience. They didn't feel rough or crinkly, they were just… nice. I'd only ever slept on linen sheets the very few times I'd stayed at fancy hotels on business trips (not on my dime — remember, I'm cheap!), the kind that offer turn-down service at night and a chocolate on your pillow. Quince's sheets made me feel equally pampered as I settled into bed, and I swear I slept better than I had in weeks.
Fast forward about five months, and I'm still just as smitten with these sheets. The linen has only gotten softer with time and shows no signs of wear. And I love that the sheets can be used all year round: They kept me warm during the final days of winter, and because they're so breathable, they've been ideal for summer. My only minor complaint? The fitted sheet is quite large and not exactly fitted. In fact, I sometimes can't tell which corners are meant for the width of the bed vs. the length of it. (Turns out the extra room is intentional: The sheet is meant to fit mattresses up to 16 inches deep.)
Yes, these linen sheets are a little pricey, but they're also made to last, and at $160 for a Queen set (Twin, Full, King, and Cal King sizes are also available), they're a bit more affordable than similar sheets from competitors. If you've been contemplating making the switch to linen, Quince's sheets are a great option. But you better hurry before they sell out again!