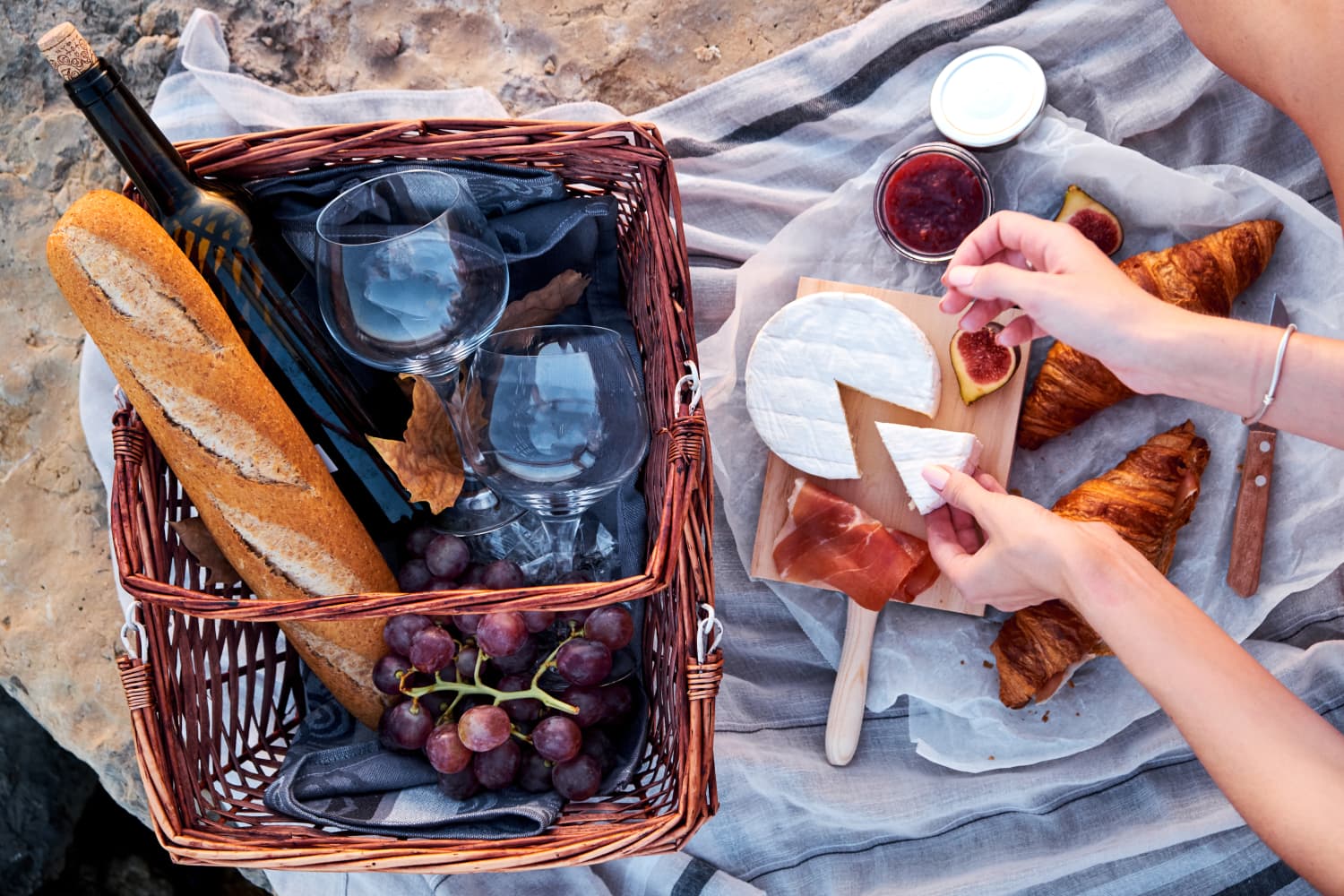 We independently select these products—if you buy from one of our links, we may earn a commission.
Summer is in full swing but if you're like me, you're counting down the days until sweater weather. But there are plenty of ways autumn lovers can bring the magic of fall into the warmer months.
From burning fall scented candles to planting pumpkins, here are the best activities to try if you're looking to fall-ify your summer.
1. Love Pumpkin Soup? Try Corn Chowder
If pumpkin soup is your fall meal of choice, why not whip up some corn chowder? Corn is a summer crop, and corn chowder is the perfect dish for cozying up once those summer storms take hold. Chowder, which is usually a thick dish, has a very similar consistency to pumpkin soup, making it a deliciously hearty dinner. And similarly to pumpkin, corn has a sweet-yet-mild taste to it, which makes it a great alternative.
This corn chowder recipe, with its bright colors and minimal prep, makes for the ideal summer-meets-fall meal. Even better, it tastes great chilled, so if you fancy it on a particularly warm day, you're good to go.
2. Love pumpkin picking? Start planting pumpkins.
Did you know that the best time to plant pumpkins is in the summer? Pumpkins take, on average, between 85 to 120 days to fully mature, meaning the best time to plant pumpkins for fall is from early May through June. With just a little over 100 daysuntil Halloween, you still have time to grow your own pumpkins in time for carving jack 'o lanterns.
If you want to grow the best pumpkins, there are plenty of ways you can ensure yours will thrive. "They like a lot of water and nutrients in the soil," Rachel Wohlander, cofounder of Californian art farm, Terra Cultura, told Apartment Therapy in 2019. "They like warm, well-drained soil, and they need a lot of space."
Be sure to decide early on if you want trellis the vine, because if you change your mind, you'll have to disturb the plant late into its growth. Pumpkin vines like to be left alone, so make sure you give them plenty of space to sprawl and grow to be as fruitful as they can be.
3. Love feasting on comfort food with family and friends? Have a potluck party on the beach or at the park.
Can't wait until Thanksgiving? If you're craving some quality family time with a whole bunch of comfort food, host a potluck party on the beach or at a nearby park. Pick a day, invite your family and friends, coordinate who's making what, and head outside for a day of great food and fun.
4. Love watching the leaves change? Find colorful seashells or rocks.
If you're a fan of fall foliage and can't wait for the leaves to change, head to the beach and search for colorful seashells. It's a super fun activity for the entire family to spend time with one another, and after you're done collecting them, you can place them back in the sand where they belong (don't take them with you unless you know the beach allows it). To find the best shells, head out before or after low tide, wade out into the water a little bit, and take appropriate equipment so you can dig into the sand.
If you don't have a beach nearby, try roaming around your area to see if you can find colorful rocks, twigs, and other natural objects. Just because you aren't near a sandy beach doesn't mean there isn't plenty of vibrancy still out there.
5. Love curling up on the couch with a book? Lay on a hammock with a TBR pick.
Is there anything better than curling up on the couch with a good book? Discover one of summer's hottest reads on a hammock instead, so you can still get your cozy reading time in while enjoying the weather.
As for book recommendations: If you're after a sun-soaked romance, "Malibu Rising" by Taylor Jenkins Reid has been taking the internet by storm. The novel is full of wild drama and heart-wrenching moments, set in the '80s and centering on four children as they gear up for the family's annual end-of-summer party.
6. Love burning candles? Fill your home with reed diffusers.
Since summer can be too hot to comfortably burn your candles, it's time to lean into reed diffusers. Fill your home with all the pumpkin-spice, mulled cider, andleaf-inspired goodness your nostrils can handle (hey, there's no rule that says you can't enjoy autumn fragrances pre-September!). But if you want more of a transitional scent — one that lingers somewhere between summer and fall — try a sandalwood option.
7. Love corn mazes? Do a neighborhood scavenger hunt.
You don't need a maze cut out of a corn field to feel the blissful joy of wandering around with a fun challenge on your hands. Get the whole household involved and start a neighborhood scavenger hunt during your next walk. You'll need to find everything from a house with a "for sale" sign to a photo of your state bird in the wild. Not only is it entertaining, but it also gets you to learn more about your surrounding environment and community.
8. Love mulled cider? Try an apple martini.
Hot apple cider is a fall classic for those who enjoy a seasonal beverage. It may be too warm outside to bust out the mulled drinks, but why not stick to the apple theme with a chilled beverage?
Whether you make it with or without vodka, the drink can be adapted to suit every taste. This basic apple martini recipe only requires four ingredients: green apple schnapps, lemon juice, vodka (optional), and apple slices for a garnish. For a fancy non-alcoholic option, pick up some sparkling apple cider.
9. Love DIYing Halloween costumes? Try tie-dying.
If your fall projects include crafting homemade Halloween costumes for the whole family, try your hand at tie-dying. Not only is the pattern on trend right now, both for fashion and home decor, but tie-dye is as much about the process as it is about the results. From t-shirts and socks to duvet covers and even sofas, there are plenty of fun ways to bring tie-dye into your life. For a no-mess, no-fuss method, try the tissue paper tie-dye technique.
10. Love hanging an autumn wreath? Decorate with a summer version.
Decorative wreaths aren't limited to the holidays. If you're a fan of autumnal wreaths, switch out your fall foliage and welcome in the warmer weather with a wreath bursting with all the delights of summer. From ocean-themed designs to blooming wreaths filled with seasonal flowers and foliage, a summer wreath can instantly brighten up your space. And if you want to skip the DIY, this peony wreath will add a touch of elegance to your front door, while this starfish seashell version brings the beachy vibes.