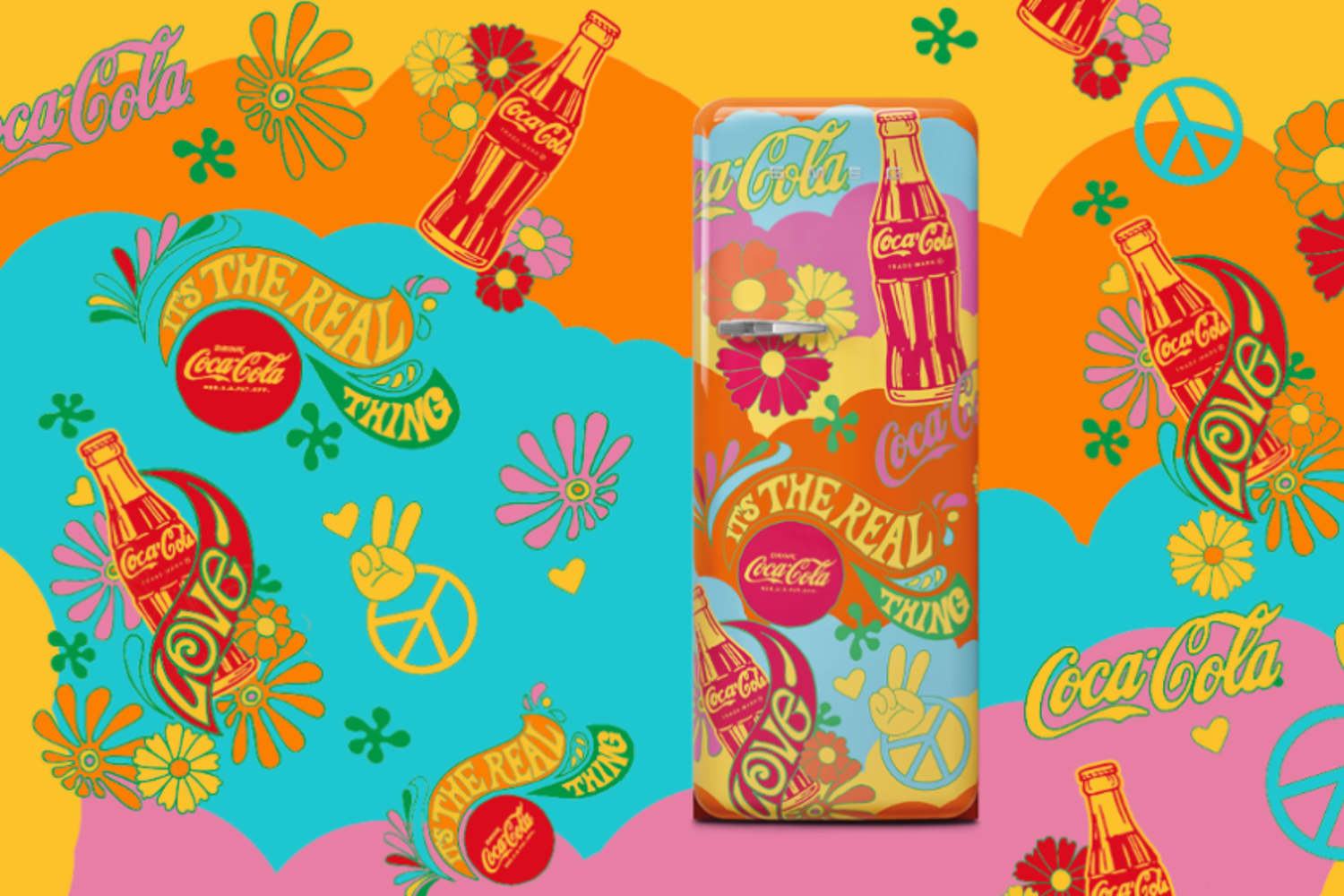 We independently select these products—if you buy from one of our links, we may earn a commission.
In honor of the 50th anniversary of Coca-Cola's iconic Hilltop commercial, Smeg and The Coca-Cola Company have teamed up to create a one-of-a-kind refrigerator to reflect the ad's themes of peace, community, and harmony, which are relevant now more than ever as people begin to reunite after a difficult 18-months throughout the COVID-19 pandemic.
Groundbreaking for its time, the commercial was filmed during a global cultural shift and featured a diverse group of young people singing together on a hilltop in Italy, where the Smeg brand was founded in 1948. Over 70 years later, the brand is renowned for its iconic designs and top-quality appliances, making any kitchen Instagram-worthy.
Modeled after SMEG's iconic retro-inspired refrigerator, the limited-edition SMEG 1971 Unity FAB28 Refrigerator is one of several select brands under Coca-Cola's Unity Collection, which also includes a range of fashion and beauty companies.
"SMEG is proud to partner with Coca-Cola to promote an endearing, important message in the way we know best: by designing a beautiful product that sparks joy in the kitchen," said Paul McCormack, National Sales & Marketing Director, SMEG USA. "Both brands have poured their heart and soul into this incredibly well-designed, limited-edition collaboration."
Featuring signature hues and imagery, the unique Coca-Cola-inspired artwork embodies the spirit of inclusiveness, diversity, and optimism, which is exactly what the Harmony commercial is remembered for. The bold eye-catching design will ensure the refrigerator is a standout piece in any kitchen, fitting in with many design aesthetics, adding a pop of color to an all-white kitchen, or sticking with the theme of a bright and bold design.