We independently select these products—if you buy from one of our links, we may earn a commission.
When he's not changing lives on Netflix's hit "Queer Eye" or designing a super sleek furniture collection, interior design expert Bobby Berk loves to dish out the decor advice. Whether it's double-duty item recommendations, sleep tips, or even Animal Crossing decorating advice, Berk often shares his tips and tricks on how to live a better life at home.
"Having a green thumb doesn't come naturally to all of us," Berk wrote in the post. "But even if you think you're not cut out to be a plant parent, there are still options for adding some life."
In the article, Berk shared his favorite low-maintenance plants—the "absolute minimum level of maintenance"—that can be considered fool-proof foliage for anyone, from the newbies to the more experienced plant parents among us.
Below are the Berk-approved houseplants that will thrive with even the tiniest bit of maintenance.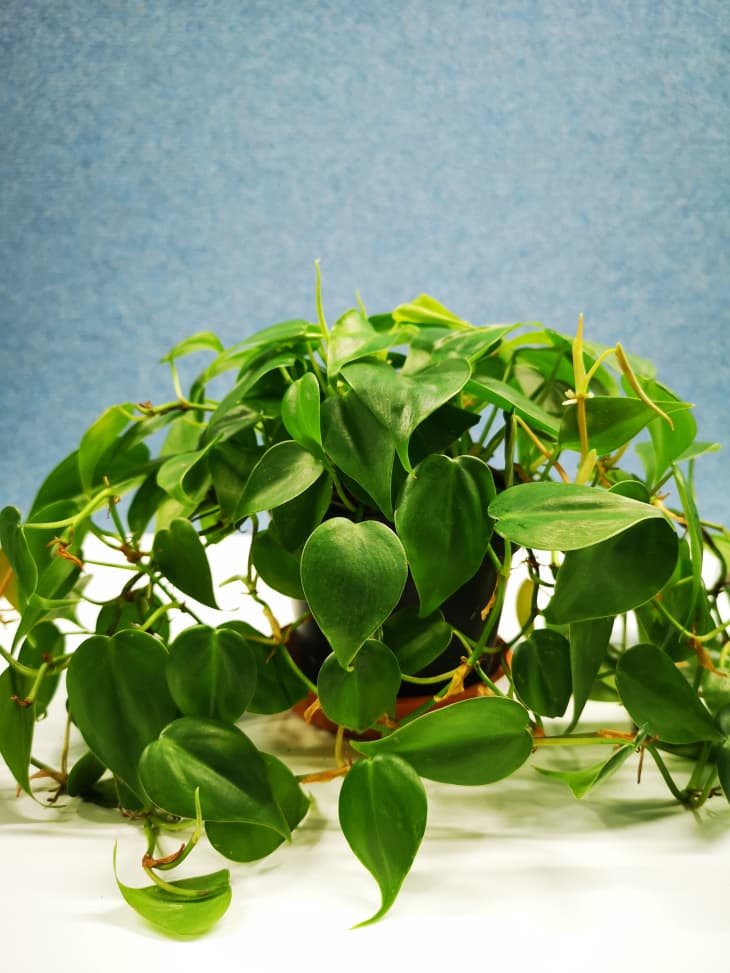 Heartleaf Philodendron Plant
There's lots to love about the Heartleaf Philodendron plant. Not only do they look great, adding a jungle-esque vibe to your space, but they're also well-known for their ability to filter gaseous toxins from the air. The leaves grow downwards, so they're ideal for hanging planters or placed on a shelf so they can trail.
"Whether in bright or indirect light, this plant will make do," wrote Berk. "Water every one to two weeks, sit back, and this philodendron will flourish."
Note: Heartleaf Philodendrons are not pet-friendly.

Buy: LIVE Green Philodendron Heartleaf or Philodendron Hederaceum Vine Plant in 6″ Growers Pot, $47.88