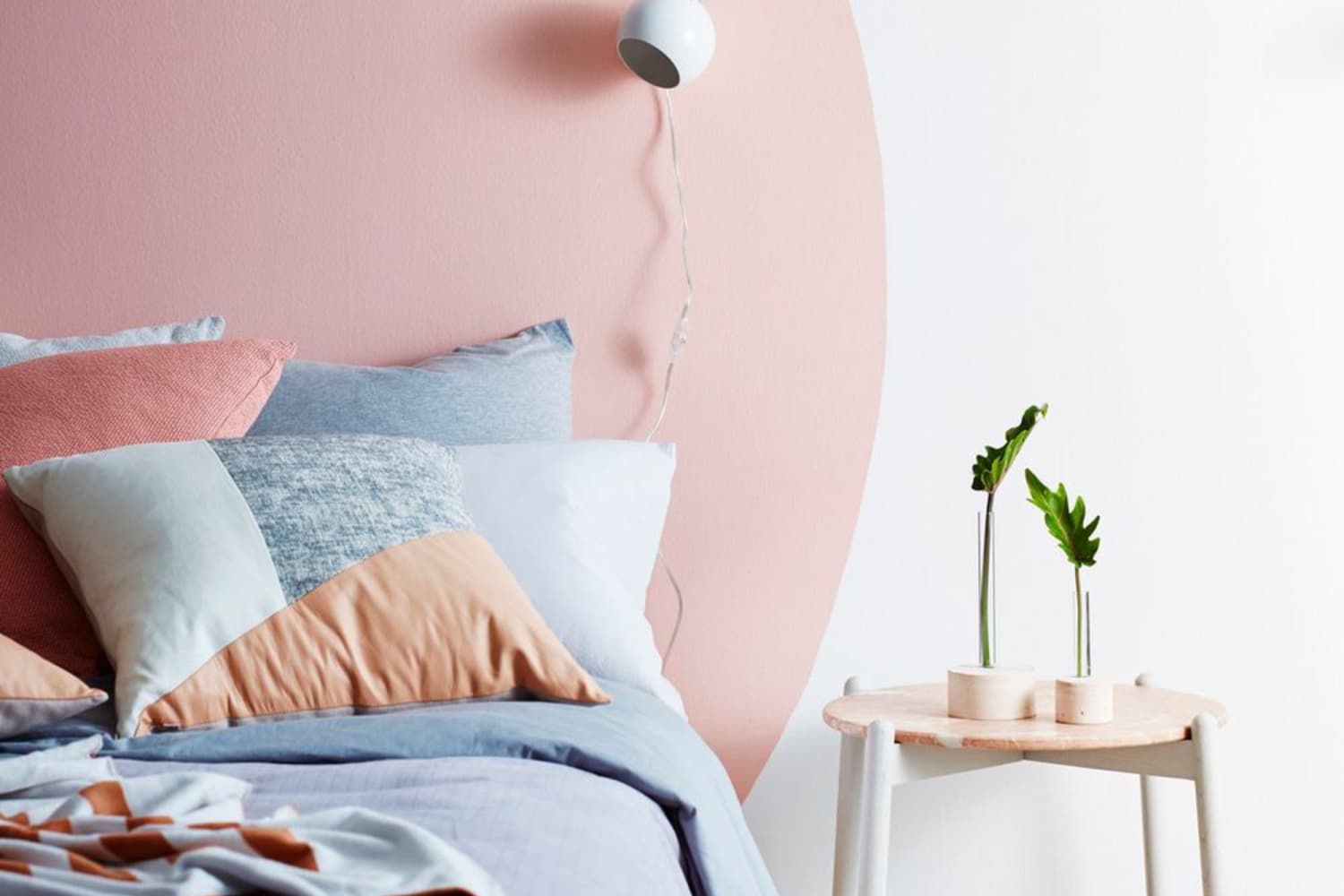 We independently select these products—if you buy from one of our links, we may earn a commission.
Headboards can be a boon to a bedroom, creating a focal point and even adding a storage spot for books. But they've got downsides: They can be expensive to buy, and the DIY route requires a time commitment.
For those who are decorating on a budget, or who just want to try something a little off the beaten path, there are alternatives to headboards to help make the space above your bed eye-catching. Here are seven ideas.
Duvet Cover-Turned-Headboard
You read that right: This is actually a duvet cover from H&M Home that has been turned into a beautiful headboard. Amara mounted it onto a piece of vinyl and painted the surrounding walls navy for a high-end look.
Try painting a half circle on your wall in a bright hue to replace a headboard, as seen in Trish Martin's home.
How about hanging a massive piece of art behind your bed in place of a headboard? This idea looks stunning in Tracey Hairston's home.
Try painting a rectangular headboard, as seen on Mille M2. It's a great way to define your bed, and doesn't take up any space at all.
Serving Platters Repurposed
Check out how El Ramla Hamra repurposed oversized serving platters by mounting them to the wall to serve as a headboard. Unconventional, yes, but also very beautiful.
If you look closely you'll notice that the bed in this bedroom from Femina actually does have a headboard, but that doesn't mean this gallery wall, with the painted backdrop behind, wouldn't work equally well as a defining element for a bed without a headboard.
This bedroom from Planete Deco actually makes use of a door as a headboard. How crafty!
Additional reporting by Carolin Lehmann