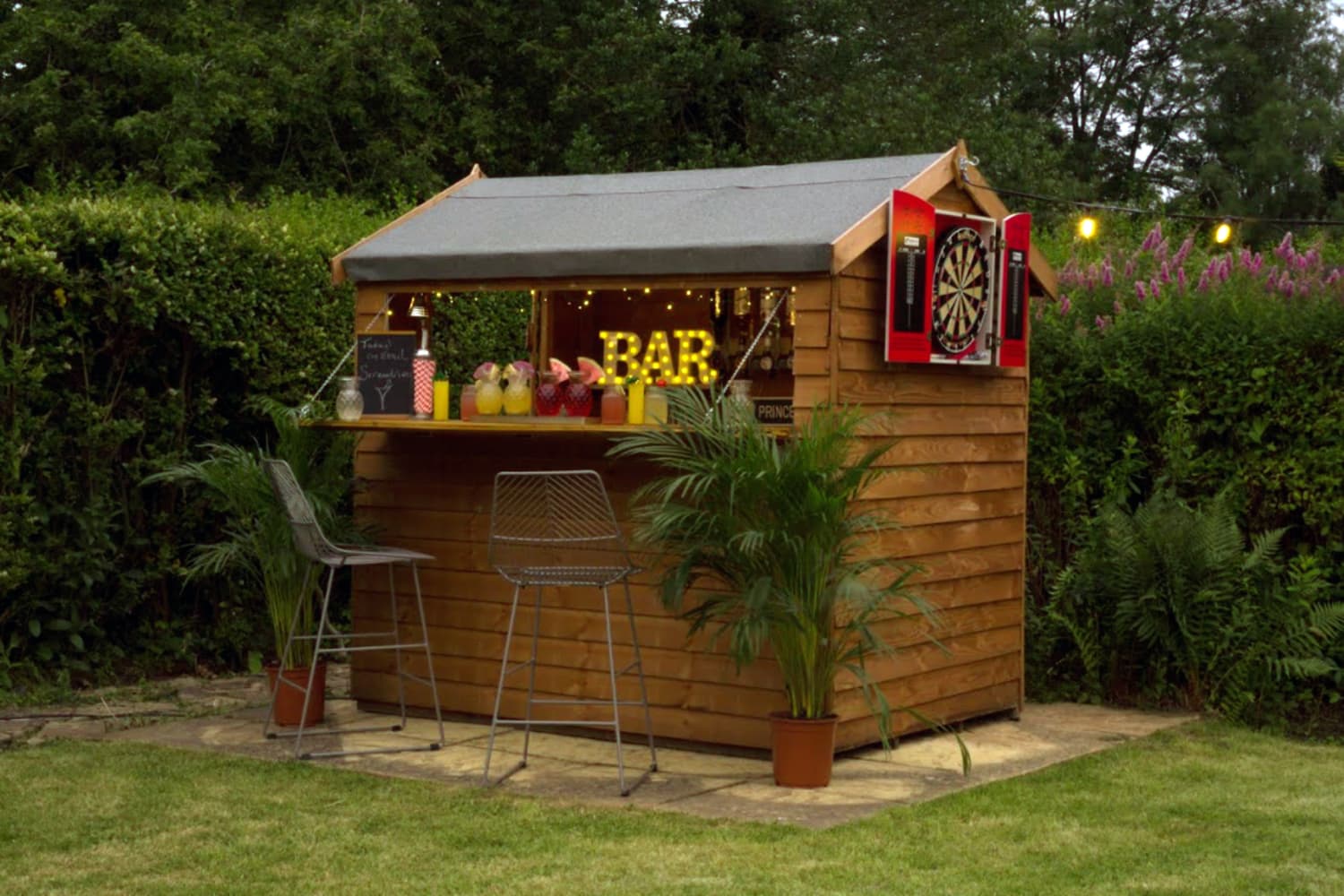 We independently select these products—if you buy from one of our links, we may earn a commission.
If you want to take your backyard to the next level, why not bring happy hour to you during your next DIY project this summer? Perfect for entertaining throughout the warmer months, with just a few materials, you can upcycle your old shed to create your own garden bar so you can beat the lines and enjoy or drink or two from the comfort of your own home.
Creating your at-home bar is simpler than it looks and this easy but impressive project will take no more than one afternoon to complete, given you've got the right tools, materials, and, of course, motivation to get to work.
Besides a shed, you're going to need a drill and saw, in addition to a few materials that are easily accessible, and may already be laying around in your tool kit: screws, hinges, chains, dee shackles, staple on plates, and plywood (optional).
In short, to create your own at-home bar, you'll first need to attach a sheet of plywood to the inside wall if needed–this will reinforce the wall if your shed panels are a little on the thin side–and then saw out a rectangle that will serve as a hatch opening. Next, attach hinges, staple on plates, and dee shackles before attaching the chains. It's an affordable project that will give you impressive results. Here are full instructions on how to create a DIY backyard bar.
You can leave it at that, but to zhuzh things up a little more, DIY your own shelves with pieces of timber and some brackets. You can also install some wall-mounted bottle holders to add to that "just heading to the bar" vibe.
All you need now? Guests. Cheers!
Keen to get stuck into some other summer DIY projects? Check out more summer content from Apartment Therapy below.