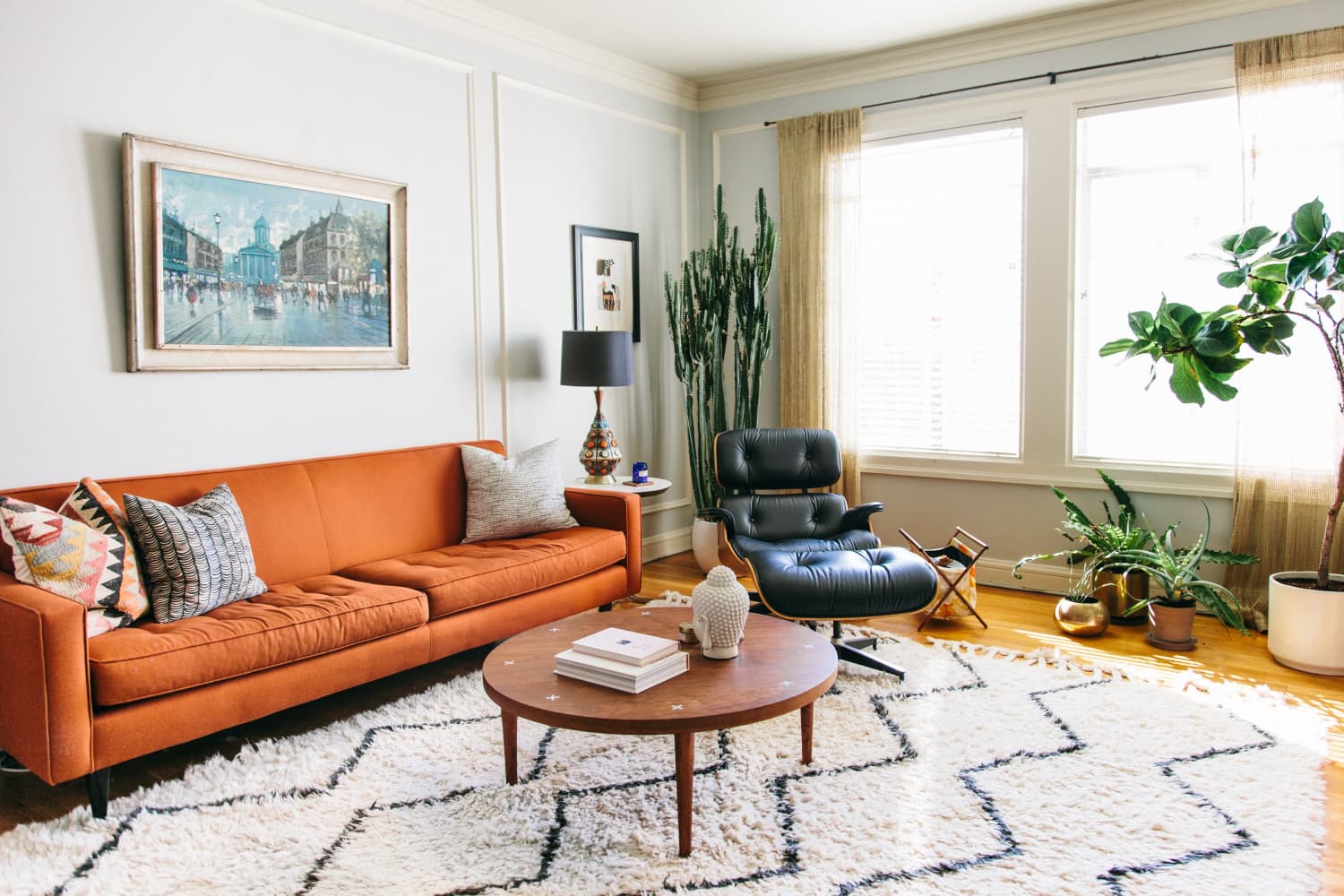 As a creative type, any "artistic" outlet like writing a poem or knocking out a page in an adult coloring book is crucial for my self-care and reducing my anxiety levels. As a promise to myself in 2021, especially after 2020 deprived many of us of so much, I've been allotting 30 minutes each morning to partake in a creative activity.
Not only does this clear my head and set the tone for the day, but it also allows me to hone in on and heighten any sense of self-expression and ingenuity I may be otherwise lacking. This creative "me" time has even helped me tackle daily tasks with a zest, enthusiasm, and open-mindedness unlike ever before. Lately, my attention has been devoted to the design app Redecor, and I simply can't get enough.
If you're anything like me and want to redecorate your living space on a monthly basis but lack the resources, income, and general bandwidth to do so, Redecor is an effective (and free!) alternative to let those imaginative design ideas flow. Basically, it's decorating virtually game-ified. You start your design journey with instructional tutorials, and then each day poses a new set of challenges with different rooms, themes, or settings that inspire you to pick from hundreds of wall colors, textiles, and furnishings to achieve your perfect room design board (which you can see an example of below from Redecor's Instagram feed).
Once your final design is completed and submitted, it's entered into a pool with nine other competitors. The community then votes on the winner, and the top three designs are awarded prizes in the form of fake cash and coins to "purchase" even more surfaces, textiles, and furnishings to use for future competitions. The more often you play, the more experience points you collect to unlock prizes at each level. Redecor also offers a daily duel option where you can go head to head with another user in a two-hour design voting battle. If by then you still haven't gotten your design fix, you can take part as a judge of others' designs whenever your heart desires.
It may seem strange or over-the-top to put a simple app on such a pedestal, but I'm not exaggerating when I say that this is the first thing I look forward to opening each day and that it has changed my day-to-day for the better. My brainstorming sessions are livelier, my writing is more playful, and I even have pep in my step while en route to something as awful as a dentist appointment.
I truly believe that tapping into the right side of your brain can help balance the left side, especially when the latter's in overdrive. I feel like that balance then trickles to every facet of my everyday life (but perhaps, most importantly, the emotional ones). You'd think it's, like, science or something. Moreover, I'm fine-tuning my own palette building skills, developing my interior design aesthetic, and getting inspiration from other users, which surely will come in handy the next time I'm actually able to makeover my space in real life.
Does my newfound obsession make me a bit of a loser? Maybe. Does it bombard me with delusions of becoming an interior designer and dreams of an alternate life? Sometimes. How many people can say they actually take a beat every dat to get their creative juices flowing in a way that's beneficial to every other activity they take part in though? Not many, in my approximation.
So now that you know my happiness is amplified, my wallet remains unopened, and I feel like I'm actually putting some of my typically-bridled artistry to use with this app, why not give Redecor a try yourself?