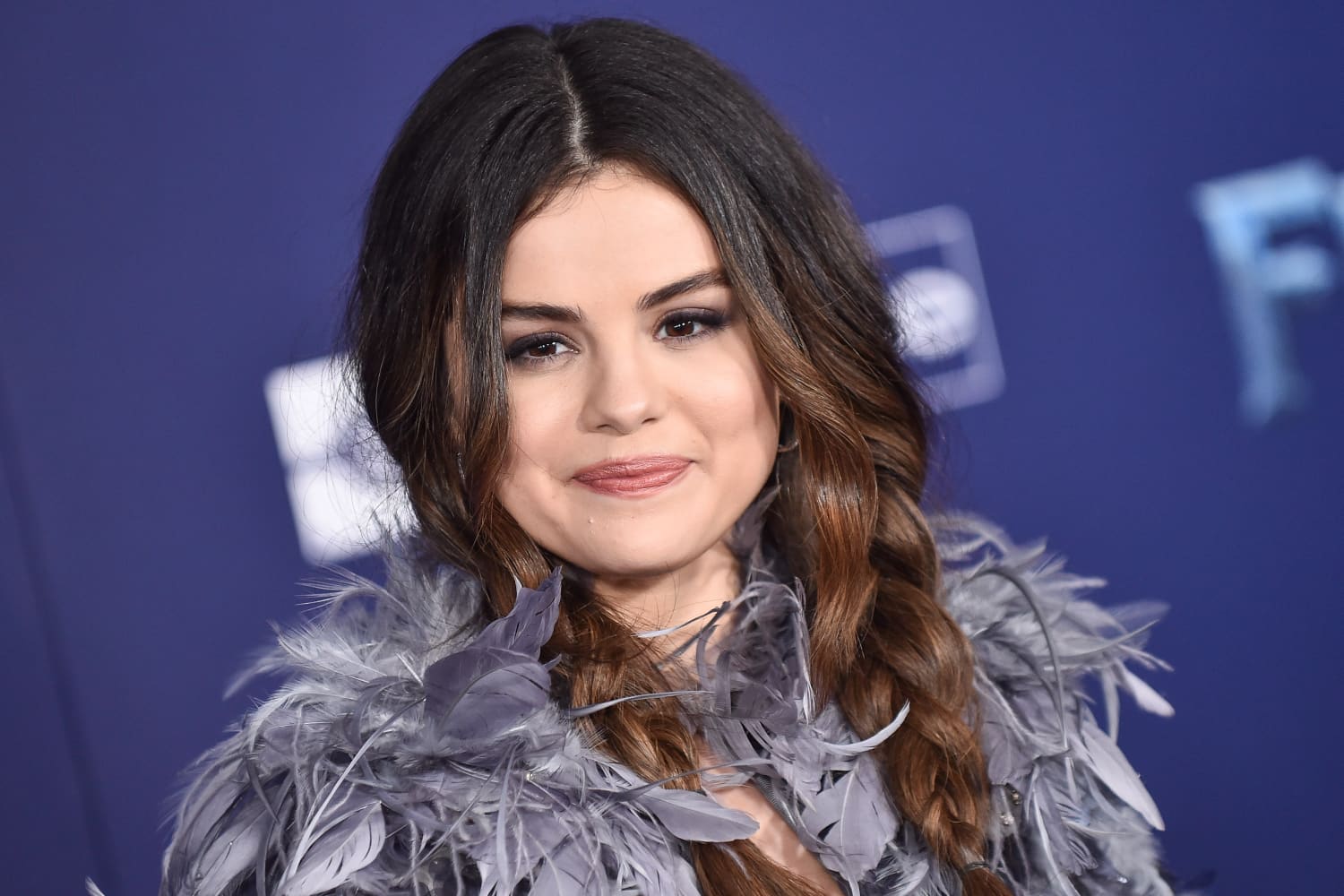 We independently select these products—if you buy from one of our links, we may earn a commission.
Selena Gomez hasn't made her love for cooking a secret. In fact, while in quarantine during the COVID-19 pandemic, Gomez began to brush up on her cooking skills as she stepped into the kitchen to host her own cooking show, "Selena + Chef", which premiered on HBO Max last August.
During the show, we got an inside look into the actress and singer's sleek and contemporary kitchen as she learned new recipes and cooked alongside world-renowned chefs. Gomez's massive kitchen is the stuff of Pinterest dreams, and this week on Instagram, she gave fans a closer look at the gorgeous exposed brick recess that is a major focal point in her dreamy kitchen.
In the post, which was a promotion for Serendipity 3 as they prepared to reopen in New York City, Gomez can be seen sipping on a big ol' cup of frozen hot chocolate.
"@serendipity3nyc is finally reopening on July 9!," Gomez wrote in the caption. "Since I won't be there in person- I decided to make my own Frozen Hot Chocolate at home."
While the beverage looks delicious, what caught our eye was the close-up of the stunning white brick-stone arch that surrounds the AGA cooker.
In the snap, we get a closer glimpse of just how impressive the archway is. The white stone is outlined by imperfect mortar, adding a cozy and rustic edge to the modern-chic kitchen.
While we all don't have the space for such an elaborate feature–seriously, Gomez's kitchen is massive–if you're a fan of the exposed brick look, you can easily add a similar vibe to your kitchen by adding brick-inspired peel and stick wallpaper to your backsplash. For $34.98, this NuWallpaper peel and stick wallpaper is a similar match and will deliver impressive results in an instant. Although a stick-on backsplash is a great DIY project for beginners, be sure to follow these tips to apply like a pro.
The rest of Gomez's kitchen is just as dreamy. Throughout the show and in the "Selena + Chef" season 2 trailer, we get a good look at the kitchen's marble countertops, blush appliances, and gold detailing, as well as the blue velvet stools that sit at the L-shaped island.
Plus, with the show renewed for a third season, set to air later this year on HBO Max, we can't wait to step back inside for more delicious recipes and kitchen inspo.