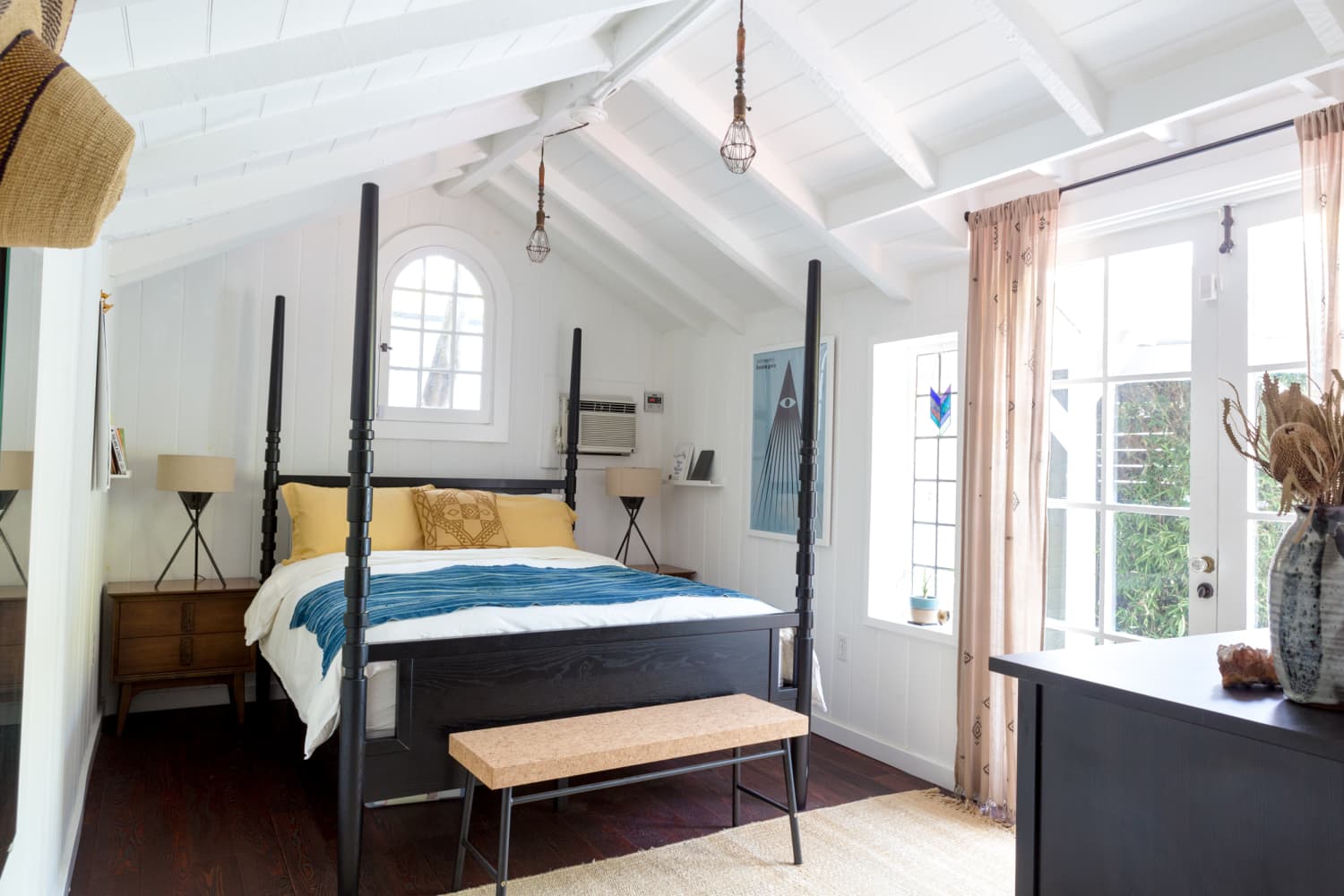 Ever rolled over to turn the light off, just to realize it's your overhead light, and the switch is over there… and you have to get up?! HGTV expert Tiffany Brooks solves this relatable conundrum in her series "50K Three Ways," a show in which families choose between three plans to remodel their spaces for, you guessed it, $50K.
Brooks aims to make homes more aligned with how homeowners actually use them, and in the latest episode, she focuses on making the bedroom more convenient via light switch location. She placed a light switch with a dimmer right next to the bed and above the bedside table, making it possibly the most convenient bedroom of all time.
With the overhead light in reach, this family will never have the dilemma of having to get up to shut off the lights when they're already cozied up. Ah, the dream.
But that's not where the light switch benefits stop. Not only is the light switch within reach of someone snoozing on the bed, but it also has a dimmer. Brooks taps into the need to have a variety of lighting in bedrooms — from bright lights when it's time to wake up and face the music, to the dimmest light when everyone is powering down in the evening for sleep. And while bedside lamps can help with this, an overhead light frees up your nightstands for other items, so the light switch with the built-in dimmer is an upgrade.
If moving your switch is out of the question, you can still get the same effect with a smart lightbulb. Many on the market can be controlled through an app or attached to a voice assistant.
This isn't the first time an HGTV expert has gotten creative with their bedside conveniences. Take Leanne Ford of HGTV's "Restored by the Fords," who revealed her brilliant idea of having a bedside faucet. For everyone who has woken up at 3 a.m. thirsty, imagine being able to simply lean over and access fresh water directly from a faucet. In addition to its function, the faucet also serves as an exquisite design moment in the room, featuring a bronze bird on the design.