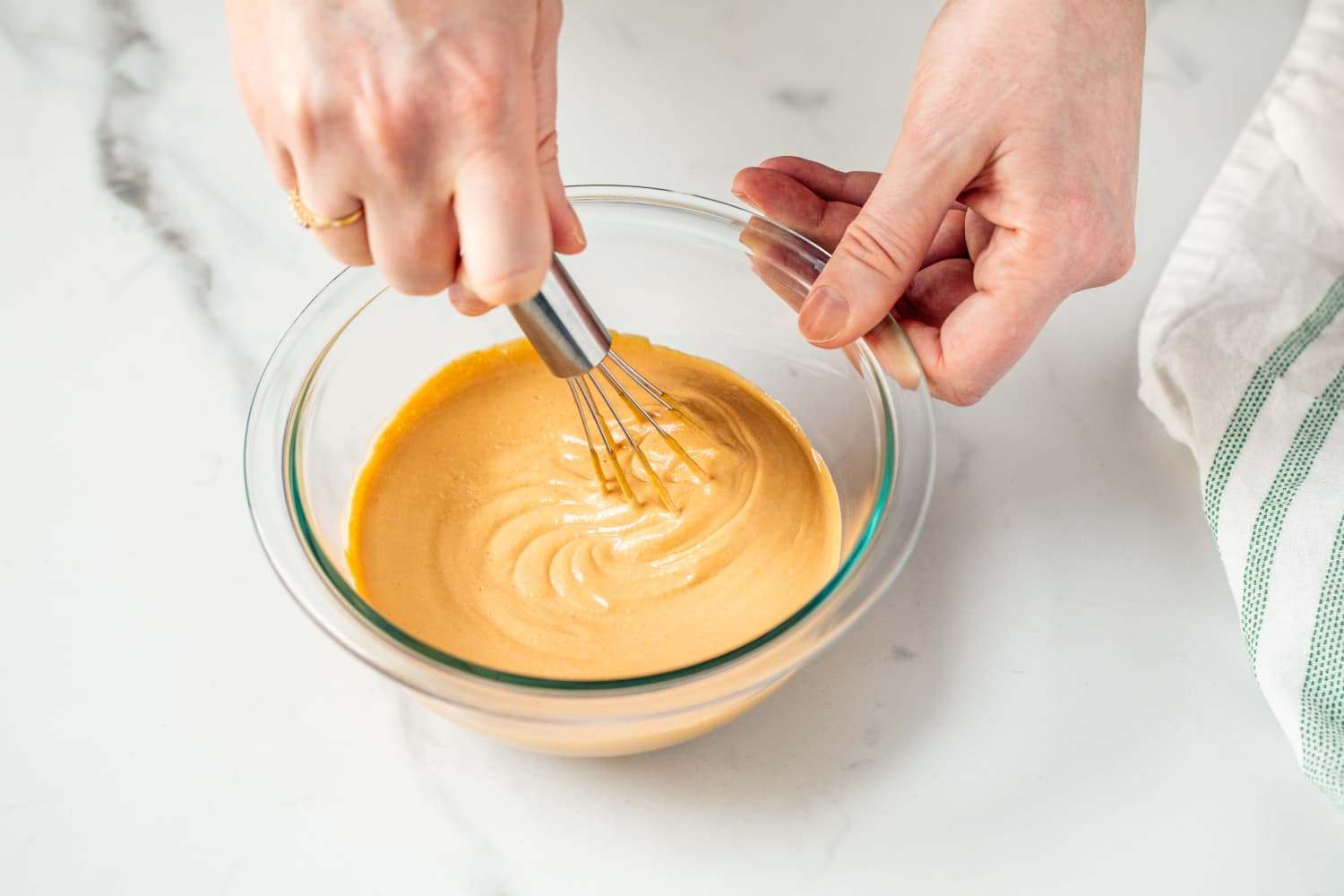 You've heard people say "small but mighty," right? Well, how about "small but incredibly helpful and totally indispensable kitchen helpers"? That's how I feel about so many of my teeny-tiny kitchen tools. I have enough to outfit an entire dollhouse. My most-used kitchen tool is an itty-bitty pinch bowl that contains Maldon sea salt. (I use it every time I cook, adding a pop of flaky sea salt to garnish bowls of pasta and roasted veggies.) I also frequently wield a whisk that maybe looks more like a keychain. And use a spatula that isn't much bigger than the jars I dip it into.
These tools might not be the biggest, loudest tools in the room, but they're powerful in their own ways — ready to make little (but important!) kitchen tasks so much easier. And with that, these are my favorite mini tools that I think you might love too. Consider this the twee-est post you'll ever read.
How many spatulas is too many spatulas? It's a tough question to answer because differently-sized and -designed spatulas perform vastly different jobs! Most home cooks need more than one spatula — and they definitely should have a miniature, flexible one.
At first blush, you may assume the mini offset spatula is a specialty item made just for fancy cake decorators. Not so! This is incredibly helpful for spreading condiments (your sandwiches will be luxuriously slathered with mayonnaise), decorating holiday cookies, and flipping delicate items in a sauté pan. I have both a small and a large size offset spatula, and I definitely use the miniature one a lot more.
You need a miniature whisk if you ever emulsify vinaigrette, whisk sauces, scramble eggs, mix hot chocolate, or have to find little tasks for toddler hands.While it won't replace your full-size balloon whisk, it will become useful in a variety of ways you've probably never even imagined.
5. Tiny metal mixing bowls
Most home cooks don't own miniature metal mixing bowls, but you'd be hard-pressed to find a professional restaurant kitchen without them by the dozen. The ideal size is a one-cup capacity. You'll find yourself reaching for them every time you need a vessel for chopped herbs, diced onions, or a quick vinaigrette. They're also ideal for cracking eggs before adding to a batter.
Sure, 12-ounce Mason jars are ideal for holding your smoothies. And yep, the 16-ounce size is a pretty handy vessel for homemade stock and broth. But a 4-ounce size is perfect for storing sauces, dressings, and vinaigrettes. I'll often put pesto or a quick salad dressing in one of these. It holds enough for a few servings, so my salads and pasta are ready to be sauced at a moments' notice. (I've also used them for a nightcap instead of a traditional whiskey tumbler.)
I use my massive wooden cutting board so frequently, it lives on my counter like a piece of art. It's always there for me when I need to organize mise en place, set down a hot pan, or peel carrots. But it's decidedly annoying for other kitchen tasks. I don't like dirtying the board just to chop an onion or cut up a lime. Because it's so large, it's a pain to clean, and I avoid doing so unless I need to. Enter: the little plastic cutting board! I definitely recommend going for the plastic option here. You can wash it with dish soap or bleach if used for raw meat, and also let it air-dry. It's much less fussy than wood. This one is just over $10, and it won't slide around on your counter.
Okay, so this isn't technically tiny tiny, but it is small in comparison to a half- or full-size sheet pan! Its small size makes it immensely useful for baking those last couple of cookies that don't fit on the big tray. It also happens to be the perfect size for reheating leftovers, or cooking for one or two people.
Look at these cocktail forks! They are so small! I'll report that not only are these a delight for spearing olives, but they can also pinch-hit for a miniature whisk in times of need (still haven't bought that 6-inch mini whisk, eh?). Their thin, delicate tines also make them ideal for turning scallops in a pan.
10. Miniature silicone pastry brush
I love a full-sized pastry or basting brush for swiping on marinades and saucing veggies. But when it comes to actual pastries? I use the tiny version of this tool for all of my baked goods and sweet treats. It's smaller, easier to use, and has a much lighter touch than its bigger counterpart. It's just right for coating biscuits with honey butter, adding a glaze to shortbread cookies, and applying an egg wash to pie crusts.