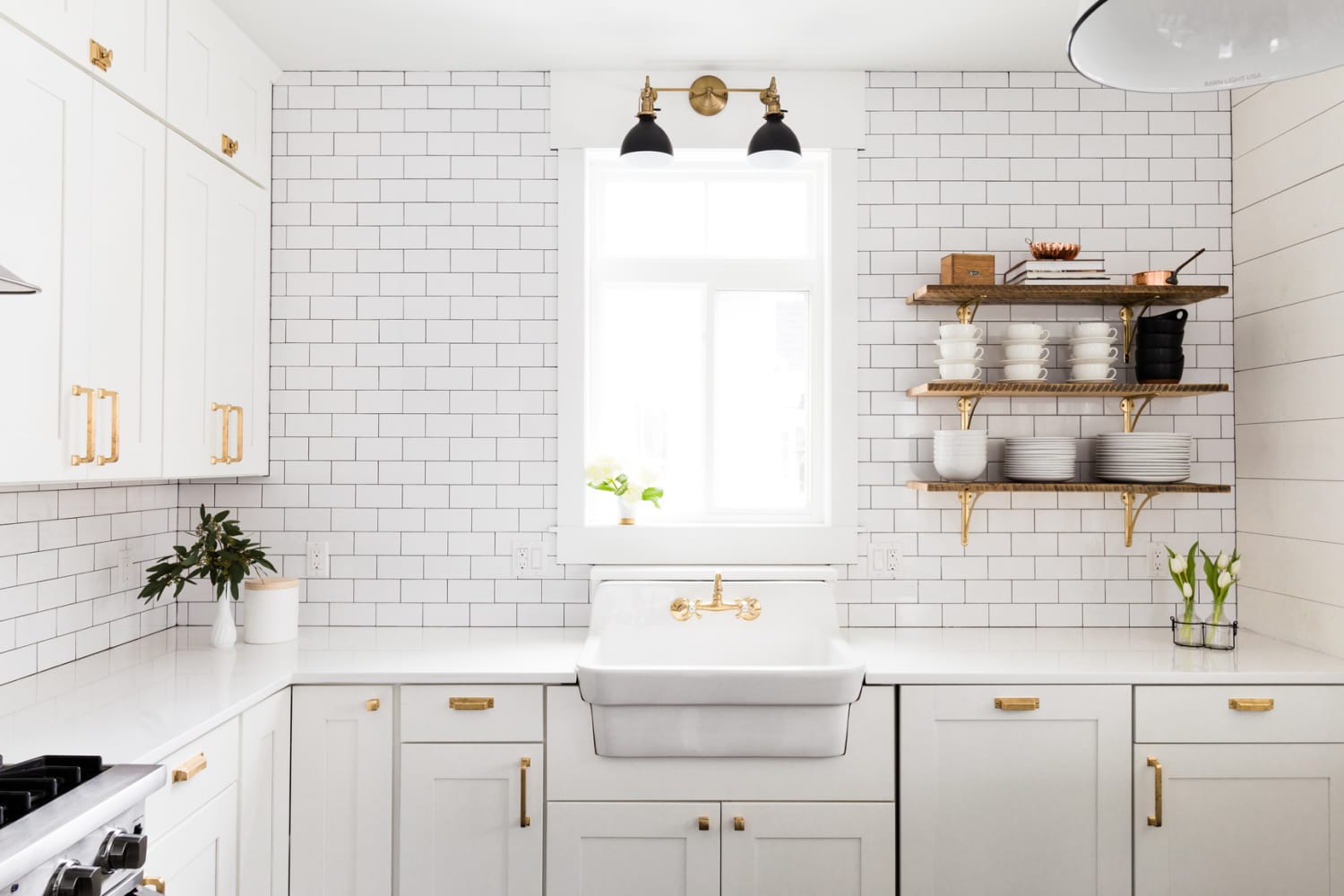 When it comes to dreamy decor, social media knows a thing or two. In particular, Instagram. The platform is a visual hub of inspiration, showcasing everything needed to inspire your next home reno project.
If you're looking to give your kitchen an update this year, Wren Kitchens, Europe's number one kitchen retail specialist, has unveiled the top trends you need to know about if you want to get your kitchen Instagram-ready.
In the research, the company used the five key components of kitchen design to discover the most-loved trends of all time.
Unsurprising, the top trending kitchen color is white. The hashtag, "#whitekitchen", has racked up over 617,000 posts. An all-white kitchen is a timeless classic, but that doesn't mean that color has taken a backseat. There are 78,000 posts with the hashtag "greenkitchen", another popular choice, especially among celebs such as Dakota Johnson and Kendall Jenner.
According to trend reports, searches for "shaker style kitchen cabinets" have risen by 110% in the last 12 months. The practical and versatile style, which originated in the 1770s, has also proved popular on Instagram feeds, with over 84,000 posts captioned "#shakerkitchen". Due to their design, shaker cabinets give a light and airy feel to the space, especially when they are painted white or gray.
With an increase of 160% over the past year, herringbone floors are as popular as ever. The hashtag "herringbonefloor" has 83,000 posts on Instagram, with the distinctive V-shaped design taking center stage. In terms of materials, wood has proved extremely popular, with 260,000 people posting with the hashtag "#woodflooring". Combined, the trends are the perfect way to add a rustic-meets-modern vibe to your space.
For kitchen countertops, granite is ever popular thanks to its modern design and durability. Granite worktops are an investment worth spending on, and Instagram agrees—the hashtag "#graniteworktops" has been used 22,700 times.
Finally, the most lusted over kitchen layout are gallery kitchens. These types of kitchens comprise of two parallel work surfaces often in a smaller, thinner space. They're usually the standard layout that can be found in rental apartments and resemble more of a hallway than a traditional one-wall kitchen.
Darren Watts, Wren Kitchens' design director, commented on the popular gallery kitchen trend.
"The galley style kitchen is a popular layout in many people's households and its shape brings with it design options that require creativity," they said. " For example, people enjoy sharing their smart storage solutions in a smaller kitchen, where a balance has to be found between practicality and style."
So, the next time you're looking for kitchen inspo, just head over to Instagram for all of the latest trends!