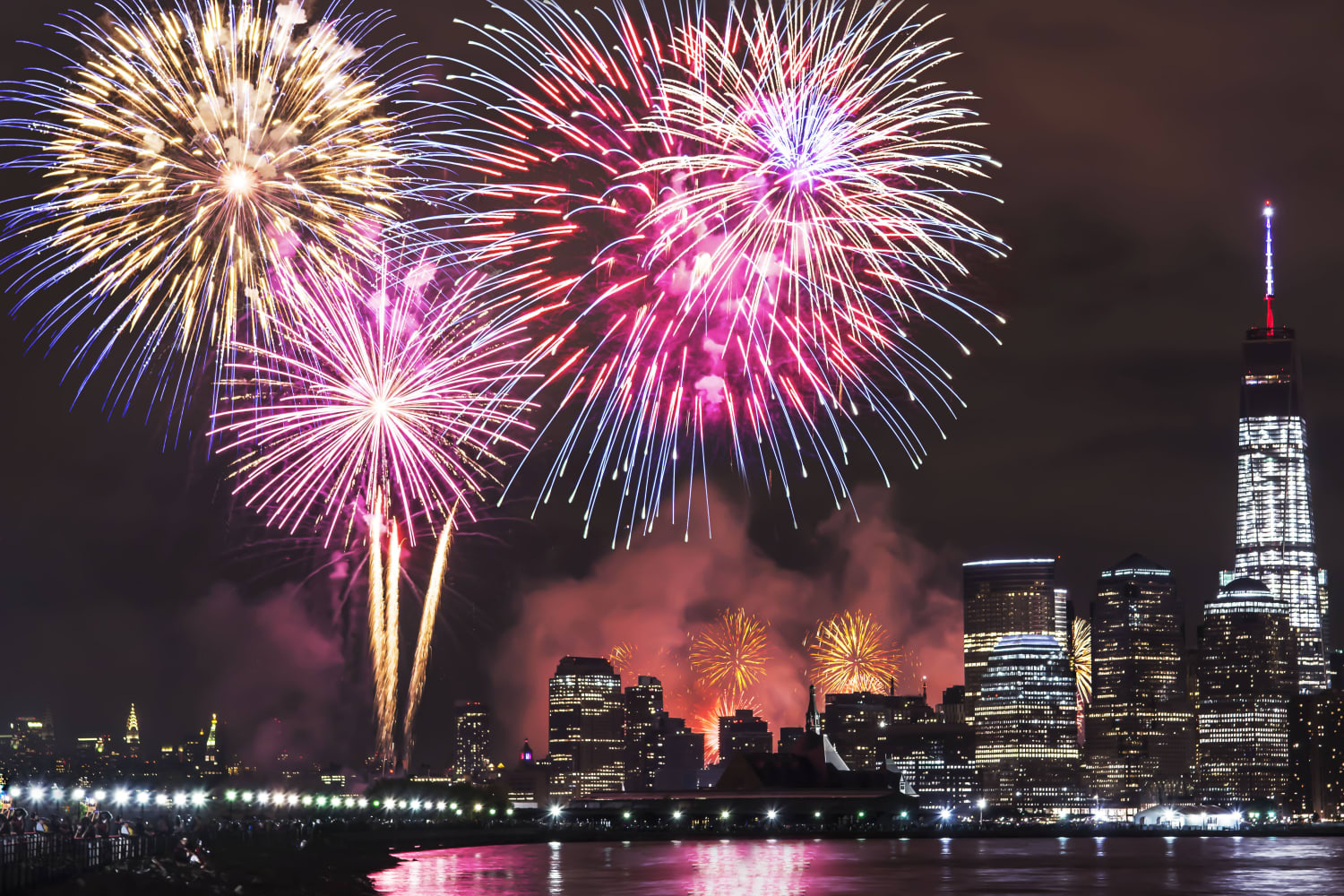 It's (almost) July 4th, which would usually mean a day spent making the round of outdoor BBQs, parties, and ending the night with a drink in hand as a jaw-dropping firework display lights up the sky above you. Unfortunately, even with vaccines becoming more widespread, things might still be a little different this year.
If you and yours aren't quite ready to head out this weekend and would must rather watch some awesome fireworks from the comfort of home, we've got you covered. Consider streaming some of the most amazing shows from around the world as you stay cozy and safe indoors.
Celebrate the 245th year of the country with a live stream of music and fireworks in the form of a special presentation of A Capitol Fourth. The show goes live on the July 4, but you can check out a preview here. This year's celebration boasts a star-studded lineup of pop, country, R&B, classical, and Broadway artists. At the end of the concert, you'll be treated to a live coverage of the fireworks display set over the nation's iconic skyline.
How do you make the most magical place on earth even more magical? You add lots and lots of colorful and seemingly never-ending fireworks. This gorgeous stream was shot at Disney's Magic Kingdom, which takes you on an amazing and nostalgic ride through your favorite movies, including "The Lion King," "Moana," "Frozen," and "The Little Mermaid."
The Fourth of July is a big deal across the country, but everything is a little brighter in New York City. Take a moment to appreciate this dazzling display of red, white, and blue erupting across the sky accompanied by live music. It's all very patriotic.
Dubai is known for its opulence, and you can definitely see it in their New Year's Eve celebrations. The world's tallest building, the Burj Khalifa, takes center stage surrounded by fireworks, LED lights, laser beam displays, and even drones. This magnificent spectacle will leave you absolutely awestruck.
Diwali is the Hindu Festival of Lights. While it usually features lamps and candles, there are also fireworks in some major cities. You don't need to be religious to enjoy this beautiful display of colors.
The Vancouver Celebration of Light happens every year. It's one of the city's biggest events and it's sure to impress with its three-day light and music extravaganza.
The Katakai Fireworks Festival — a 400-year-old tradition that takes place in Katakai in the Niigata Prefecture of Japan — holds the Guinness World Record for launching the world's biggest firework: The Shou-Yonshakudama.