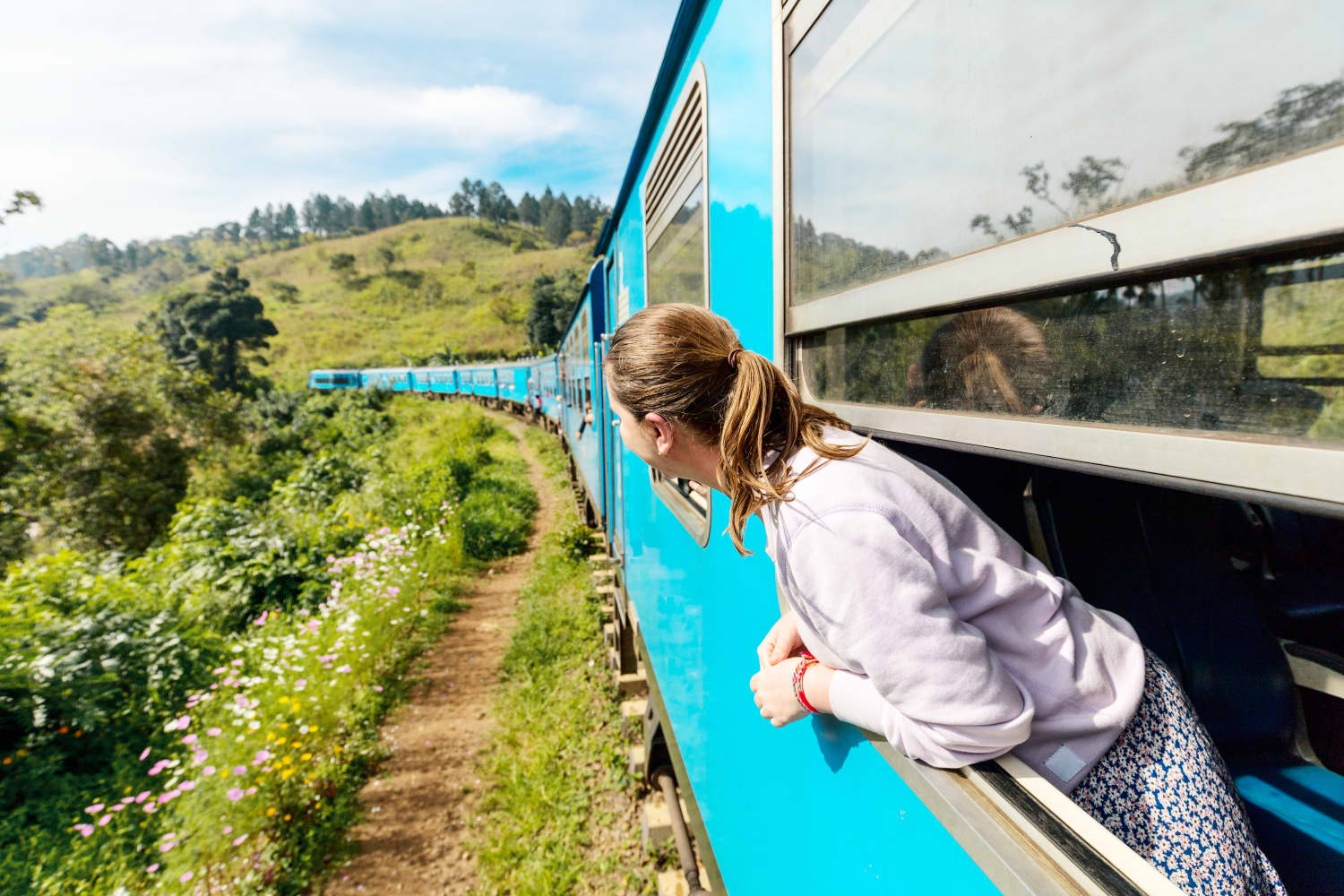 Summertime is the season for travel, and whether you plan to go solo, with a partner, or include the entire family, this summer's journeys will probably look a bit different from what you're used to. Heading out into the world can still seem a bit risky, especially when booking a hotel with multiple common spaces and travelers from all over the globe.
Although staying at a hotel may seem like the least expensive option, some alternatives are just as easy on the pocket while offering the privacy everyone has grown accustomed to over the past year. From group rentals to remote natural sites, here are a few budget-friendly alternatives to vacationing at a hotel this summer.
Secure an RV, campervan, or motorhome.
Depending on your final destination and group size, the per-person expense can be reasonably economical where RVs are concerned. The key is to maximize your space both indoors and out. Embrace the experience and utilize both the kitchen and campfire to cook meals to lower your food costs. You can also save money by renting an older RV and using a site such as RV Share to secure a motorhome.
For a trailer, you will need to factor in the cost of a vehicle with towing capacity. Additionally, any RV, whether motorless or with an engine, will guzzle gas, which is where things can become less than economical. If you can, try to head somewhere close to home and park the RV instead of using it for a road trip experience. Utilize your campsite for cooking and your RV for sleeping and showering.
You can also offset the monetary cost by seeking out budget-conscious overnight parking at national parks and other facilities. Campendium provides campsite suggestions while using a star rating system to ensure a good stay.
Get away from it all at a campsite.
If you already have the supplies, camping is one of the best ways to secure affordable overnight accommodations. And if you lack camping gear — tents, sleeping bags, and cook sets — sites such as REI offer affordable rentals. Renting is also a fabulous way to test out your love for camping before making the financial commitment of owning a stash of supplies.
Like RV parking, campsites can be incredibly affordable, and campgrounds often include amenities such as pools and ponds. Additionally, some locations go the extra mile and offer activities like stargazing and movie nights for the family to enjoy.
However, just be sure to qualify the campsite before you head out. "I would definitely google the campsite that you are looking at," suggests Sharon Carpenter, Assistant General Manager at Costanoa, which offers camping and RV sites in Pescadero, California. "I would also look at the camp's website and reviews on TripAdvisor, Yelp, and RV Life." Carpenter also advises selecting a campground that has more than 20 reviews to ensure that it's legitimate.
Book a whole house rental.
Renting an entire home may not be the most affordable option if you travel solo or with your significant other. However, it's the perfect route to take for groups of friends or multigenerational travelers. Instead of booking a block of separate hotel rooms, rent a whole house in the mountains or by a lake. Then, people can retreat into their bedrooms while still enjoying time together in the kitchen, decks, and living room. Not only is the cost per person more affordable, but you can also make meals on-site.
When you're looking to secure a rental home, start by searching the web for a reputable company in your destination. "The best solution is to find a professionally-managed company in their desired location," offers Whitney Saul, General Manager of Sloane Realty Vacations in Ocean Isle Beach, North Carolina. "A professionally-managed company has standardized booking procedures, and they'll get a professional experience, such as they would in a resort or hotel."
Another tip is to check the ratings and reviews from former guests on the company's website, which might warn of issues or even potential scams. If the only available houses in your desired area are individually listed, it might be a good idea to ask for references before you book your stay or hand over your payment information.
Renting a houseboat can certainly be a memorable experience. Setting your vacation afloat affords beautiful sites as you traverse a body of water. However, be mindful that there is a big difference between a typical, boxy houseboat, and a yacht, as the latter would most likely not make for an affordable vacation. Additionally, houseboats often have full kitchens to save on meals and top-decks to offer the best views — but they typically don't come with a captain. Therefore, it's up to you to navigate the waters. Most marinas require a short lesson and an age minimum for operating the boat.
If your group enjoys watersports, rent a jet ski to tow along and use at your leisure. As with any accommodations, a houseboat's pricing depends on the location and length of your rental. Boats can often be secured at marinas and also through sites such as Airbnb and VRBO. Finding a houseboat requires a bit of searching, but the vacation payoff is excellent.
Train travel is a good option for those who wish to secure accommodations and travel in one step. And while taking a train will expose you to other people, booking a train cabin is modestly priced if you want to travel where you sleep and vice versa. Accommodations range from two-person rooms to suites for four and up.
Additionally, Amtrak offers packages that can be as low as $100 per person per night, including perks such as meals and coffee. Many cabins also include private bathrooms and showers to take care of personal hygiene needs without leaving the room. And as Doug Duvall, AVP, Corporate Communications at Amtrak notes, "It's about more than just getting from Point A to Point B; it's about slowing down and taking in the sights."
So, no matter where you want to travel, consider another option besides a hotel next time. You'll have a new experience while saving money — possibly for your next vacation!