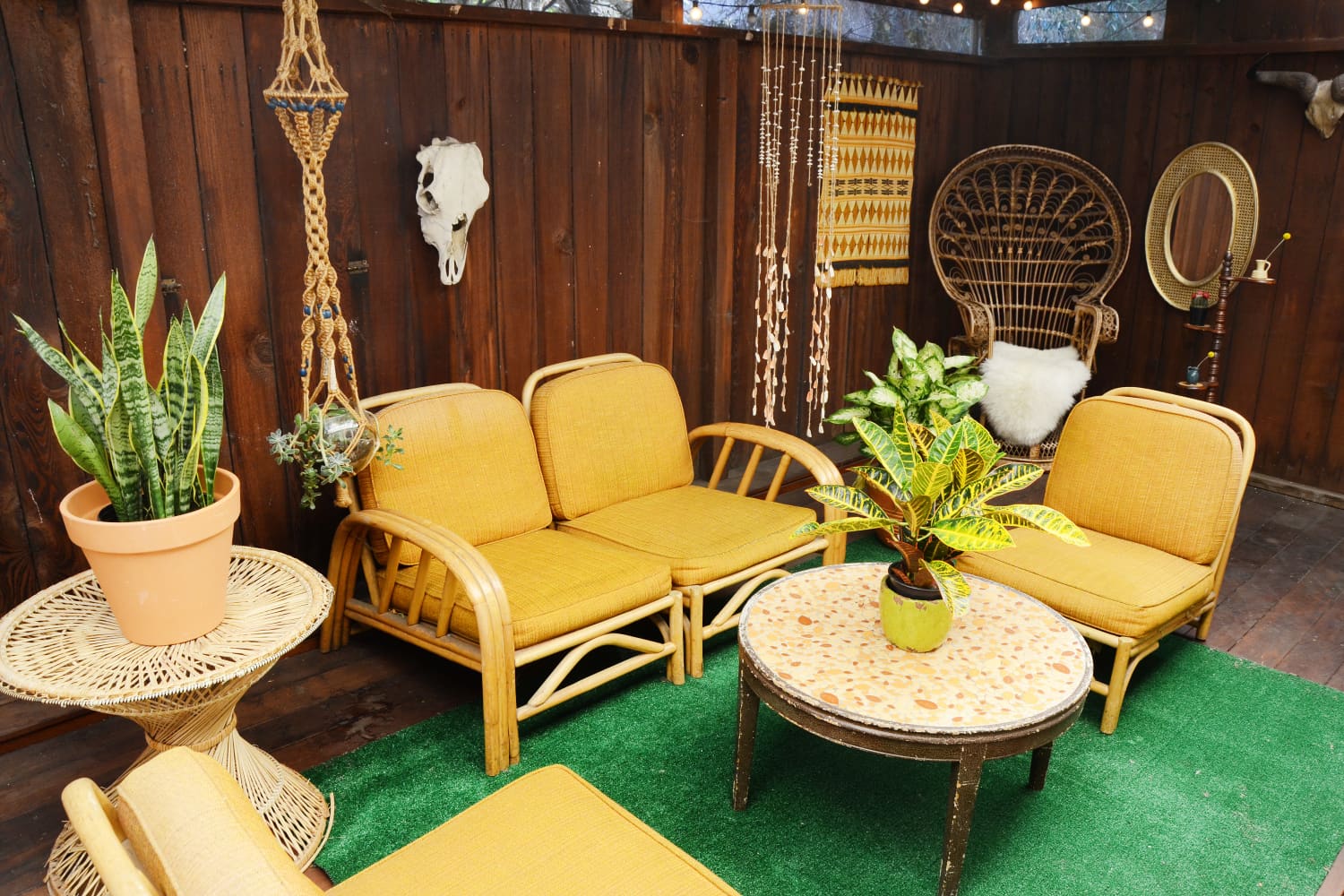 But before you zip off to a big-box store to create an in-vogue patio, you may want to reroute to your local vintage spot. One of the more surprising takeaways from the report was an increase in demand for antique furniture — up 30 percent this spring compared to March 2020, and 34 percent from March 2019.
This may be part of a larger trend of people seeking out opportunities to be more sustainable, to upcycle, and to be more intentional about purchases. "Utilizing vintage furniture is another massive action point towards sustainability," Brent said in the report. "There can be so much consumerism in this field of work — there's an art to reimagining vintage and antique furniture in a modern way. Not only do I love the look and feel of vintage outdoor furniture, there's nothing I enjoy more than sifting through my favorite antique stores in Long Island."
You can take that sustainable focus to your outdoor greenery, too. Yelp noted that searches for artificial turf — which is typically cheaper and good for dry climates — were up 75 percent from March 2020 to March 2021, and Brent predicted in the report that herb gardens will be popular this summer and beyond as more people look to reduce food waste and plastic use.
If you're feeling ambitious, you can combine trends from the Yelp report and follow Brent's tip to install a secondhand water fixture. "We could all use some peace and tranquility after the past year," said Brent, "and there's no better way to create that in your home than by adding an antique fountain to your backyard or courtyard."