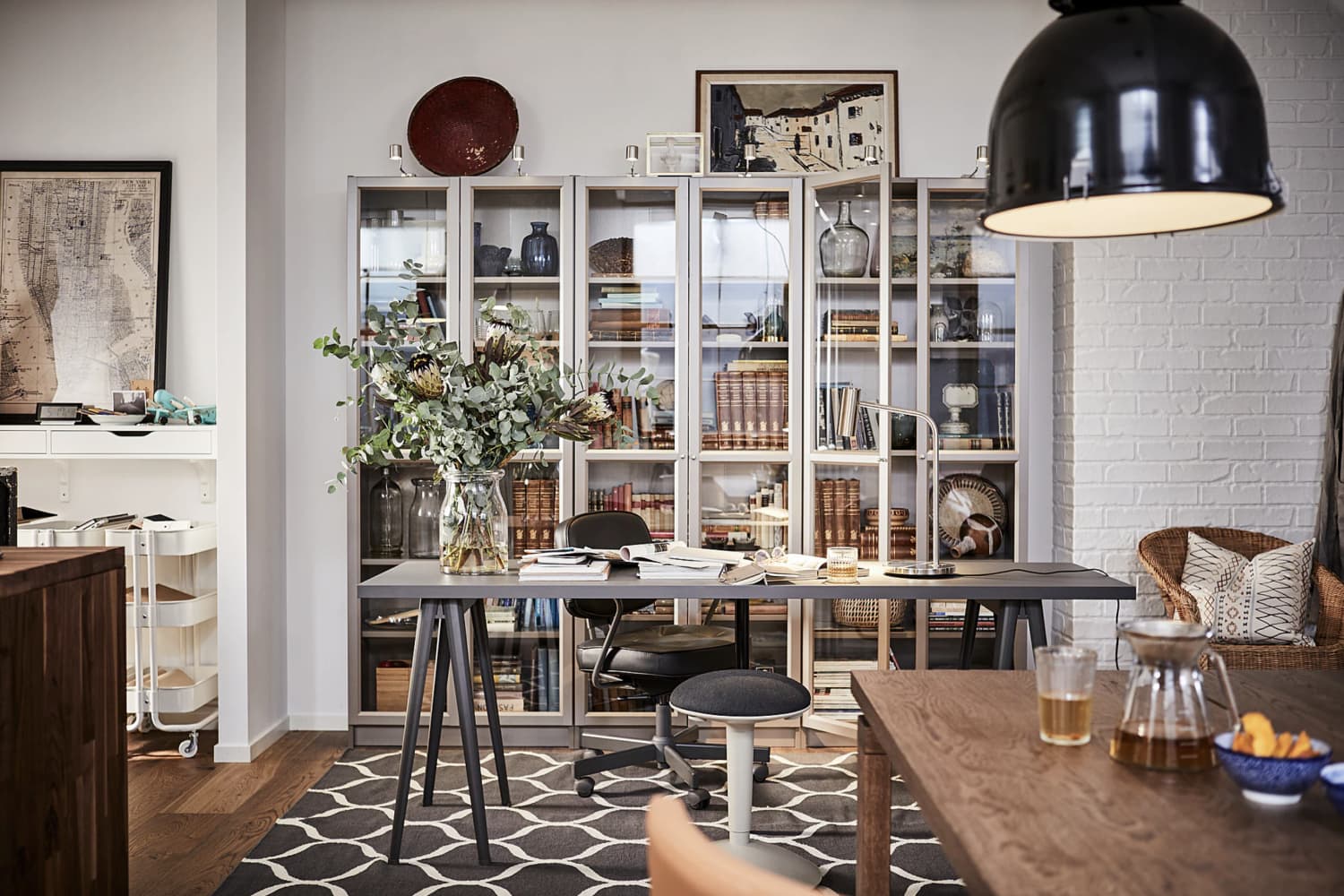 The CEO and founder of Apartment Therapy, Maxwell Ryan, lives in one of the most beautifully designed apartments in New York City. One of the many statement pieces in Maxwell's home — and one of his favorites — is a large credenza by John Burk. Though we don't all have access to custom-designed furniture, interior designer Alvin Wayne says you can get the look.
When it comes to buying and styling furniture like credenzas and shelves, "the key is to get more than one," Wayne explains. Simply put, repetition is the secret ingredient to making IKEA pieces look luxe. If you want to recreate Maxwell's credenza, IKEA has the perfect dupe for less than $200. The BESTA is a stylish piece that's great for storage and comes in multiple finishes like white, gray, black and natural wood.
To style this piece, buy two or three (depending on how much space you're working with), then place them side by side with no space in between. If you're worried that more than one storage unit might be too much, reconsider. According to Wayne, "it works, because it's massive and makes a statement."
IKEA also sells the BILLY bookcase with glass doors that you can buy with a grey, dark blue, or turquoise finish. If you love the look of walls filled with floor-to-ceiling shelves of books and decor galore, then this might be exactly what you need. Wayne's rule of repetition also applies here — buy two to three bookcases, and create a sophisticated statement wall in any room in your home.