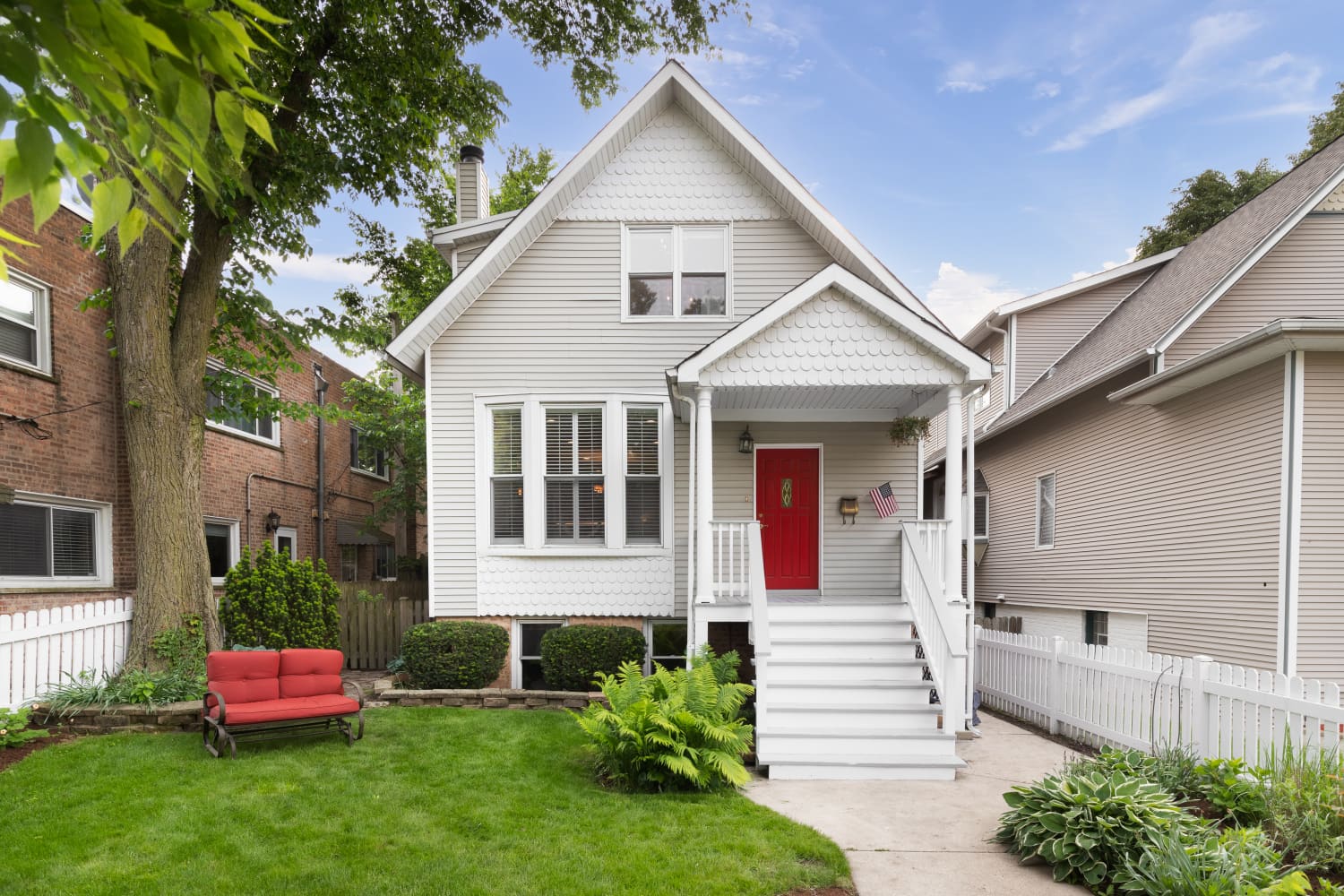 We independently select these products—if you buy from one of our links, we may earn a commission.
Buying a house for the first time is confusing, period. With tons of industry jargon and multi-letter acronyms at every step along the way, it almost feels like learning a new language.
If you don't remember learning anything about private mortgage insurance or escrow accounts in school (or you just forgot!), there's a quick and painless way to fill the gaps in your knowledge: Enrolling in a homebuyer education course or workshop.
These helpful courses, which are often free or cost less than $200, provide a thorough overview of the homebuying process from start to finish, so you can approach buying your first home with confidence. Though they're not typically required by conventional lenders, they are necessary for certain government-sponsored programs for first-time or low-income homebuyers. If you're wondering how to get started, we've rounded up a few of our favorite first-time homebuyer courses below.
eHome America offers courses that cover what you need to know before buying a home, how to manage your money, how to prevent foreclosure, what to know about buying a manufactured home, and what to know after you close on your home. The organization partners with local housing agencies and organizations, so even though you can take the courses online, you'll be able to follow up and talk to local experts.
eHome America's signature homebuyer education course, which is geared specifically toward first-time buyers, can help you determine if homeownership is even right for you in the first place. Then, it covers how to shop for a home, how to maintain your new space, and the importance of budgeting and saving so you can steer clear of defaulting on your loan.
If you're hoping to take advantage of HomeOne or HomePossible, the homebuyer assistance programs offered by Freddie Mac, consider enrolling in CreditSmart Homebuyer U. Even if you aren't interested or don't qualify for the programs, the course is still incredibly informative.
The six-module class provides an overview of the homebuying process and covers topics like managing your money, understanding your credit scores and reports, getting a mortgage, finding a home, closing on a mortgage loan, and preserving homeownership. Afterward, you'll get a certificate that satisfies the programs' homeownership education requirements.
The self-paced course is offered online, free of charge, and it's available in English and Spanish. The whole thing takes about three hours from start to finish, but you can also stop and start as needed. Similarly, FannieMae offers a course through Framework for its HomeReady mortgage program for first-time or low-income borrowers.
Robert Reffkin Teaches Buying and Selling Real Estate for MasterClass
You've probably heard of Compass, the largest independent real estate brokerage in the country. The technology-centered firm was launched in 2012 by Robert Reffkin, and went public in April 2021. Now, Reffkin is sharing his real estate knowledge with the rest of us by teaching an online MasterClass course about how to buy and sell a home. His aim is to demystify the process and instill confidence in new buyers. The class covers the basics, like beginning your search and finding a real estate agent, as well as the nitty gritty details of processes like making an offer and closing.
"The home is the center of people's dreams for their life, but the buying and selling process can be intimidating," Reffkin said in a statement. "In my class, I want to remove the barriers between you and your dream home and inspire you to feel empowered and excited to take the next step."
MasterClass charges $180 for annual all-access pass, meaning you can explore and take its other course offerings by buying a membership.
Local Government Offices and Organizations
One of the best ways to find homebuyer education courses is to search the U.S Department of Housing and Urban Development's database for approved housing counseling agencies in your state. From there, you can filter down even further to your city or county.
Many of these housing counseling agencies offer homebuyer courses, and they can also help connect you with unbiased personal finance specialists for advice and information about tons of home financing topics. In addition to covering general homeownership basics, these courses may include local information or context, which can help you better understand the unique challenges or circumstances that you'll encounter when you buy a house in your area. Also, they're often free and offered in several languages.