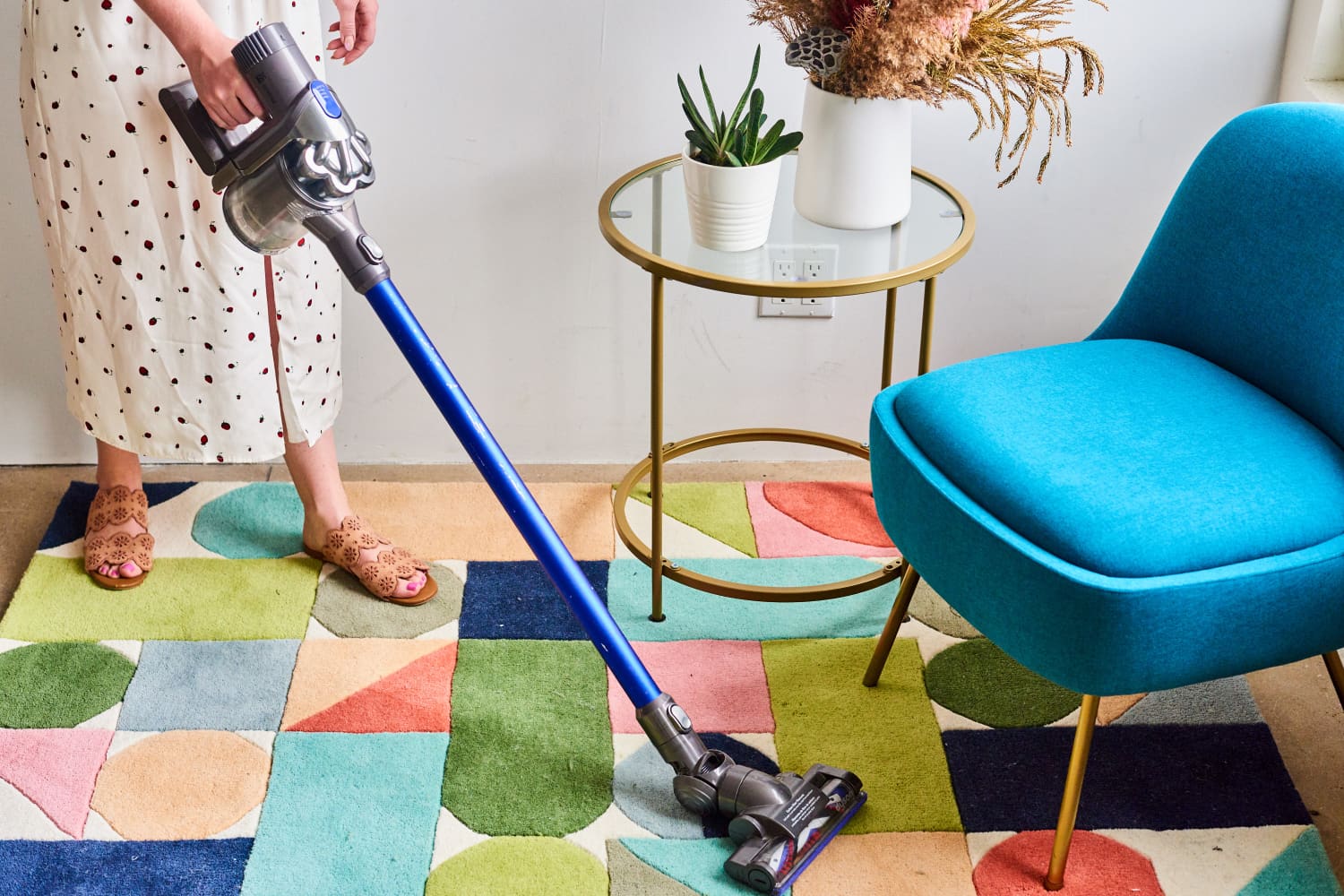 We independently select these products—if you buy from one of our links, we may earn a commission.
It may not be your favorite chore, but vacuuming is a necessary task for all cooks and homeowners alike — so a powerful, easy-to-use vacuum cleaner a must-have for efficient cleaning. From sticks to robots, there are all kinds of vacuums on the market, and with a thorough scouring of the internet, it really is possible to find high-quality models that are actually affordable. We've written about Toppin's vacuums before — Amazon reviewers love them for their great quality and reasonable prices. And priced at just $39.99, the Toppin 3-in-1 Corded Stick Vacuum Cleaner is a great alternative to more expensive brands and still achieves the same top-notch deep clean you're aiming for.
There's nothing more annoying than contorting yourself to try and get your vacuum into every hard-to-reach nook and cranny. That's where the Toppin 3-in-1 shines. It has a 90-degree foldable tube, allowing the bottom half of the vacuum to bend and lie flat against the ground while you hold the handle upright like normal, which means you can easily navigate under furniture and other spots that are tricky to reach. Since it doesn't require you to bend down, this feature is especially useful for the elderly and those with joint pain or other mobility limitations.
Plus, this versatile vacuum easily converts into a handheld for floor-to-ceiling cleaning. As one Amazon reviewer says, "The parts are interchangeable so you can set the bendy part closer to the bottom of the vac or higher if you need to get under something large." Combined with its lengthy 23-foot cord, it doesn't matter where you need to clean — this vac can reach it and suck it all up without getting clogged. Unlike other vacuums, it has a wider suction mouth, so it pulls hair and other debris directly into the chamber instead of getting tangled in the floor brush. And since the dustbin is detachable, you can easily empty it into the trash with just a click of a button.
At 5.25 lbs, the Toppin 3-in-1 is also incredibly lightweight. As one happy customer notes, "I have a Dyson vacuum and I was so tired of dragging it up and down 3 floors so I decided I wanted something lightweight and this was it! Even my 2 year old can carry it." It edges out competition in terms of price, too — another Amazon reviewer commented that it is, "the best affordable vacuum cleaner/air purifier, same great quality as the better-known vacuum brands at 1/5 of the price!!!"
The Toppin 3-in-1 is bendable, lightweight, and totally affordable. Whether you've got a bunch of hard-to-reach places or are just looking for a high-quality clean without breaking the bank, this vacuum has you covered.
Buy: Toppin 3-in-1 Corded Stick Vacuum Cleaner, $39.99