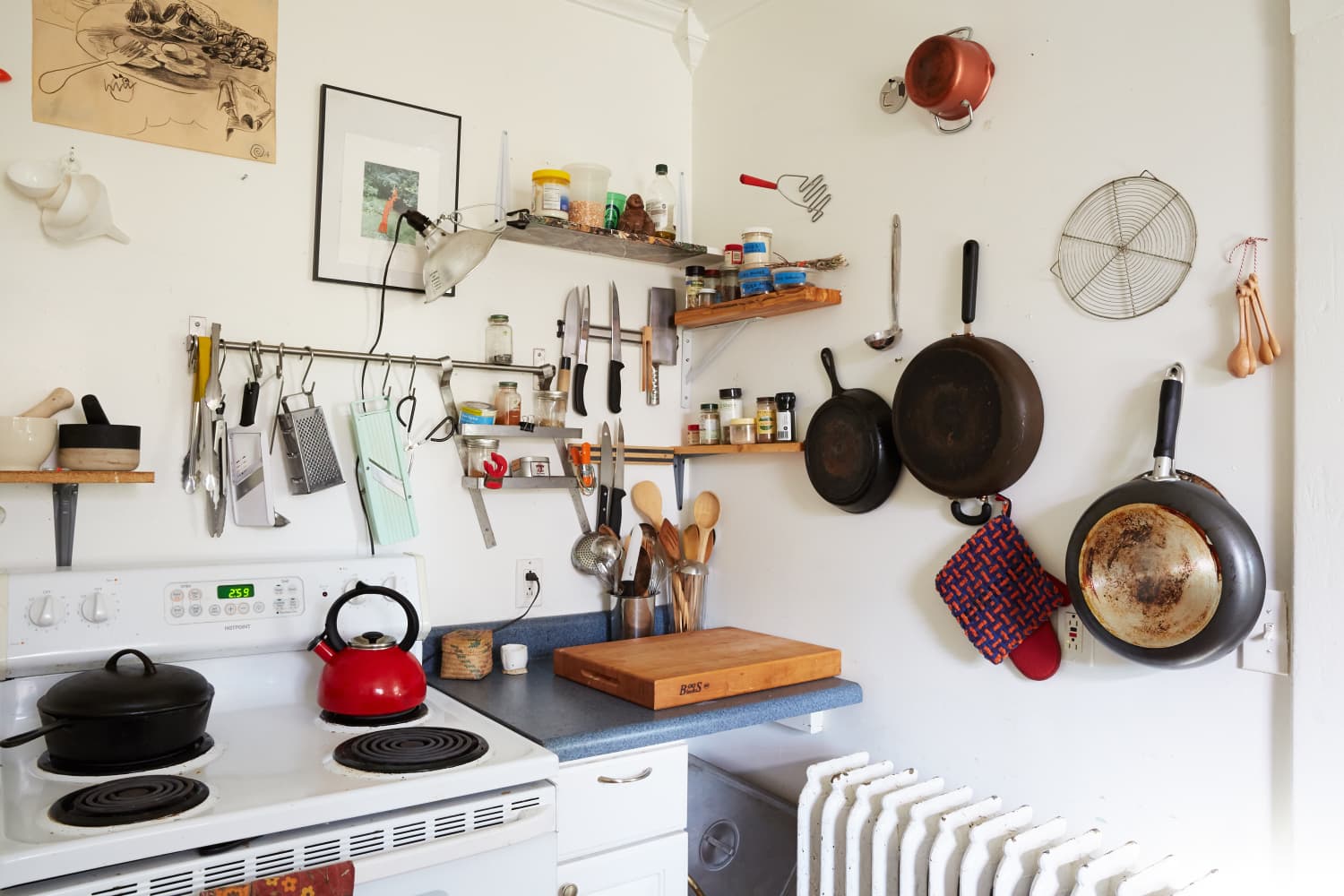 I learned a lot in culinary school — things like how to make a sauce, cook chicken perfectly, make flawless beans and grains, for example. But the most important thing I learned is that having the right tools for the job makes all the difference. See, professional kitchens are stocked with gear that make prepping, cooking, and cleaning infinitely easier.
What Are Sizzle Platters?
Sizzle platters are small, oval-shaped metal pans used in restaurant kitchens. They can be used to quickly toast nuts, melt cheese on a sandwich, broil salmon, and for a plethora of other things. The platters have a raised lip that prevents juices from running off and are lightweight and stackable, so you can fit a bunch in your kitchen without taking up a lot of space. The small size is ideal for cooking single portions of protein (yes, in the oven!) and the metal material means they transfer heat well. They are dishwasher-safe, durable, and relatively cheap. It's one of those industry tools that can be found in almost every restaurant kitchen, yet rarely makes its way into home kitchens.
Sizzle platters come in a few different shapes, sizes, and materials. There are round sizzle platters, oval ones, metal ones, and even cast iron varieties. My personal favorite are the classic oval platters made out of aluminum; these are the platters I am most familiar with. They are the perfect size for single-portion cooking and they're ridiculously durable.
The Best Things to Cook on a Sizzle Platter
Sizzle platters can be used to cook just about anything you would typically roast on a sheet pan. This includes meats, fish, veggies, croutons, one giant cookie — you name it! The platters really come in handy when you're cooking something very small or a single serving of something. If I'm cooking just one chicken breast, I always reach for my sizzle platter. There's no need to fuss with washing an entire sheet tray — as a bonus, cleanup is a breeze! Another time they come in handy is when roasting nuts or seeds. You can quickly toss a handful of them directly onto the platter and load it right into the oven. It's lightweight, compact, and fuss-free.
Using sizzle platters is all about saving time and space, and having one in my kitchen has made my life easier on multiple occasions. If you're tight on kitchen space, I highly suggest investing in one.