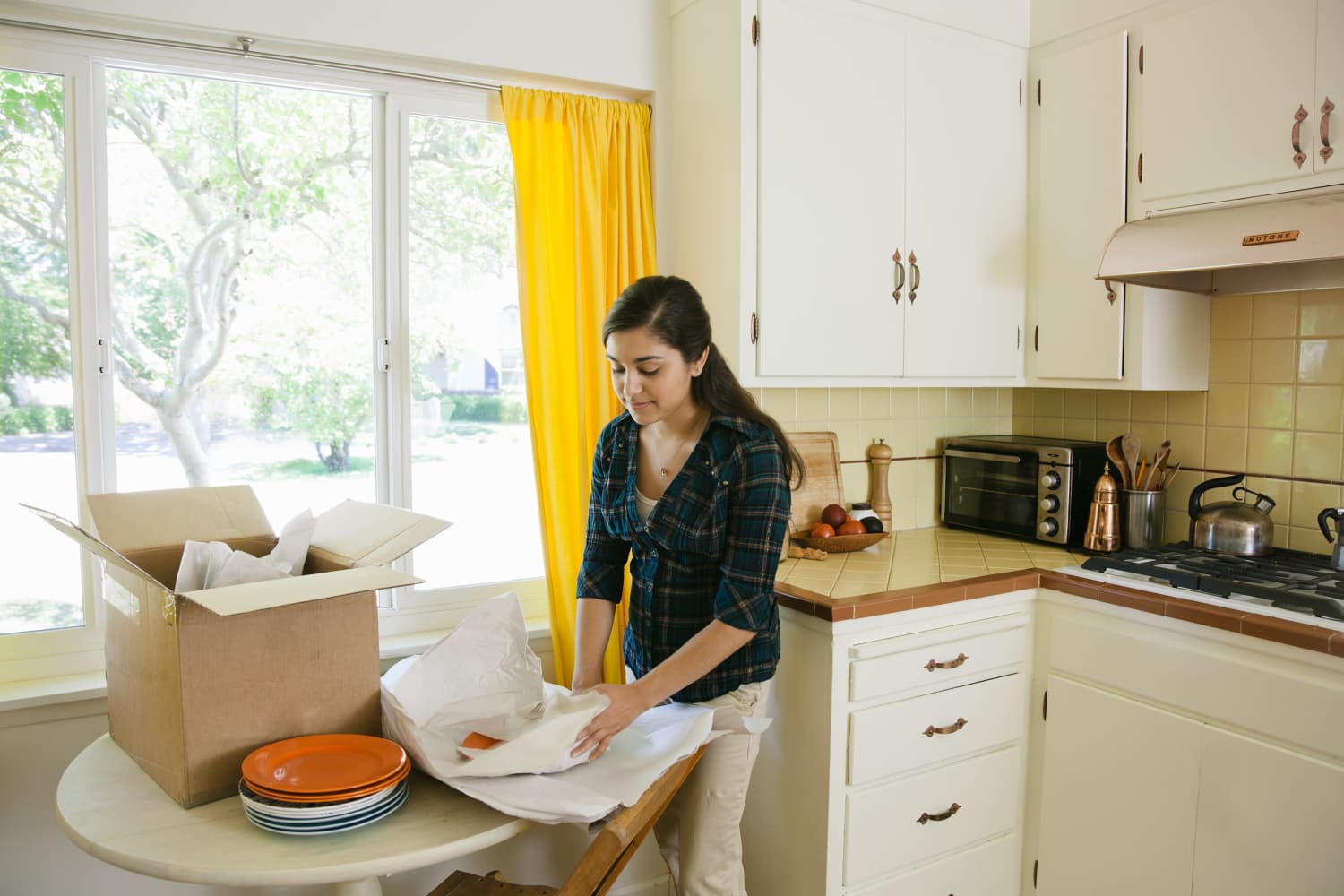 Finding your first real apartment is one of the most exciting markers of transitioning into adulthood. I remember when I got mine: I was an undergrad, living near school with my grandmother. Like practically all college-age students, I was quickly growing tired of rules and regulations on how I spent my days and nights. It was time for me to move out.
So, I went on the hunt for a place. I had a rough idea of what I wanted — a one-bedroom that was an easy trip to school and close to my work. I was elated when I found it: a one-bed, one-bath, with a tub. Pets allowed. A small kitchen all for me. It was around the corner from work, and school was a 20-minute subway ride away. I couldn't wait to get out on my own.
Then I moved in, and some of the things I hadn't batted an eyelash at during my initial tour turned out to be not so great. Still, living there helped me learn a lot about what I should keep an eye out for when touring future apartments. Here are the three main things I regret not prioritizing — and what I always put on my checklist when searching for a new place.
I should've prioritized a place with a separate living room.
My first apartment had one undefined room for a living, dining, and cooking space. I remember sitting in a chair in that room wishing I could get up and go sit in a different room. I felt a little trapped, like the walls in this one small room were closing in on me. Lesson number one: I needed definition between spaces. Of course, not everyone has the privilege of springing for a home with lots of defined rooms, but the lack of walls helped me realize that even a screen or some folding panels could drastically improve my day-to-day.
I wish I'd taken note of the number of kitchen cabinets.
When I first saw my kitchen, I thought it looked amazing. (This is probably because I'd never had my own kitchen before.) It had a table-like countertop, two cabinets, a sink, and the necessary appliances: a fridge, oven, and microwave. I put my dishes in one cabinet, turned another into a pantry, and then realized I had nowhere to store my baking pans and small appliances. The sink was small, so it filled up with dishes immediately. Lesson number two: I needed a kitchen with at least three cabinets.
To remedy this, I became a maven of small-space storage. I got an over-the-sink drying rack for dishes, I stored my cookie sheets and pans in the oven, and I bought a freestanding baker's rack that I put into the living room right outside the kitchen.
I could've kicked myself for not checking to see if there were any overhead light fixtures.
The next lesson I learned was all about lighting. Not only did my apartment not have any built-in light fixtures (floor lamps only!), but it only had one window — and that window faced a brick wall. The lack of natural light made me groggy and nauseous. (In retrospect, I should have brought in a sun lamp or two.) But now I know to take note of light switches and ceiling lamps right away when touring apartments.
Although my first place wasn't glamorous — I'd argue almost nobody's first apartment is — I feel lucky to have lived there. It taught me about what I value in a space, and hopefully can help you out, too. Start your apartment hunt with a list of what you want and don't want, and if you do end up in a small space, get creative with storage. Oh, and get some plants, too. As I learned years ago, they'll do wonders for your mood.