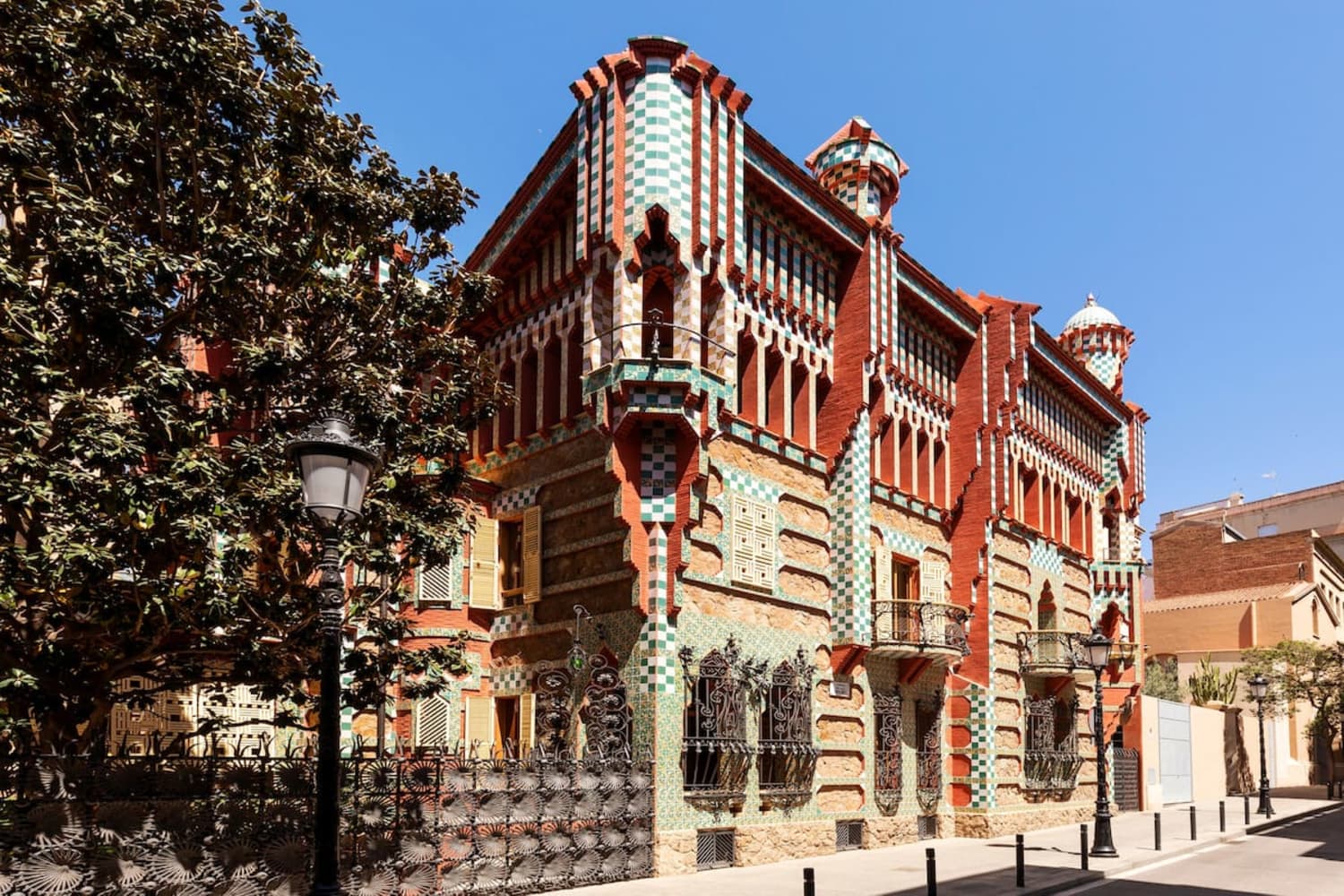 It's one thing to book an Airbnb that has a view of a world-famous landmark, but it's another to book an Airbnb that actually lets you stay in that world-famous landmark.
Airbnb has announced that, for the first time ever, legendary architect Antonio Gaudí's Casa Vicens can be rented out. The iconic home was Gaudí's first-ever commissioned work, and features the early blossoming of the artist's unique style. A description on its Airbnb listing reads:
"The exterior of the house is a unique blend of colours and influences and it is set in a lush garden. But the interior is even more remarkable: a fabulous multi-coloured oasis which fuses Moorish, neoclassical and organic motifs."
What can one expect while staying at a UNESCO World Heritage Site? For starters, the two lucky guests who will be staying for a night this fall will be given a private tour by Emili, one of the team members responsible for transforming the antique house into a museum. The visitors will also be served a "Gaudí-inspired Michelin star menu in a truly unique space," followed by a nightcap in the smoking room.
After staying a night in the master bedroom surrounded by Gaudí's stunning Art Nouveau decor, a Mediterranean breakfast awaits in the garden. The listing also mentions that you'll be served the best croissants in Barcelona.
And perhaps the best part? Unlike other famous accommodations, a night's stay won't cost you thousands of dollars. Instead, it's priced at an unbelievable €1 (about $1).
As mentioned, the offer is a one-time, one-night stay for two this fall, so booking the place won't be easy. But still, it's worth a try! Booking opens on July 12 at 4 p.m. CEST 10 p.m. EDT). You can learn more by heading over here.