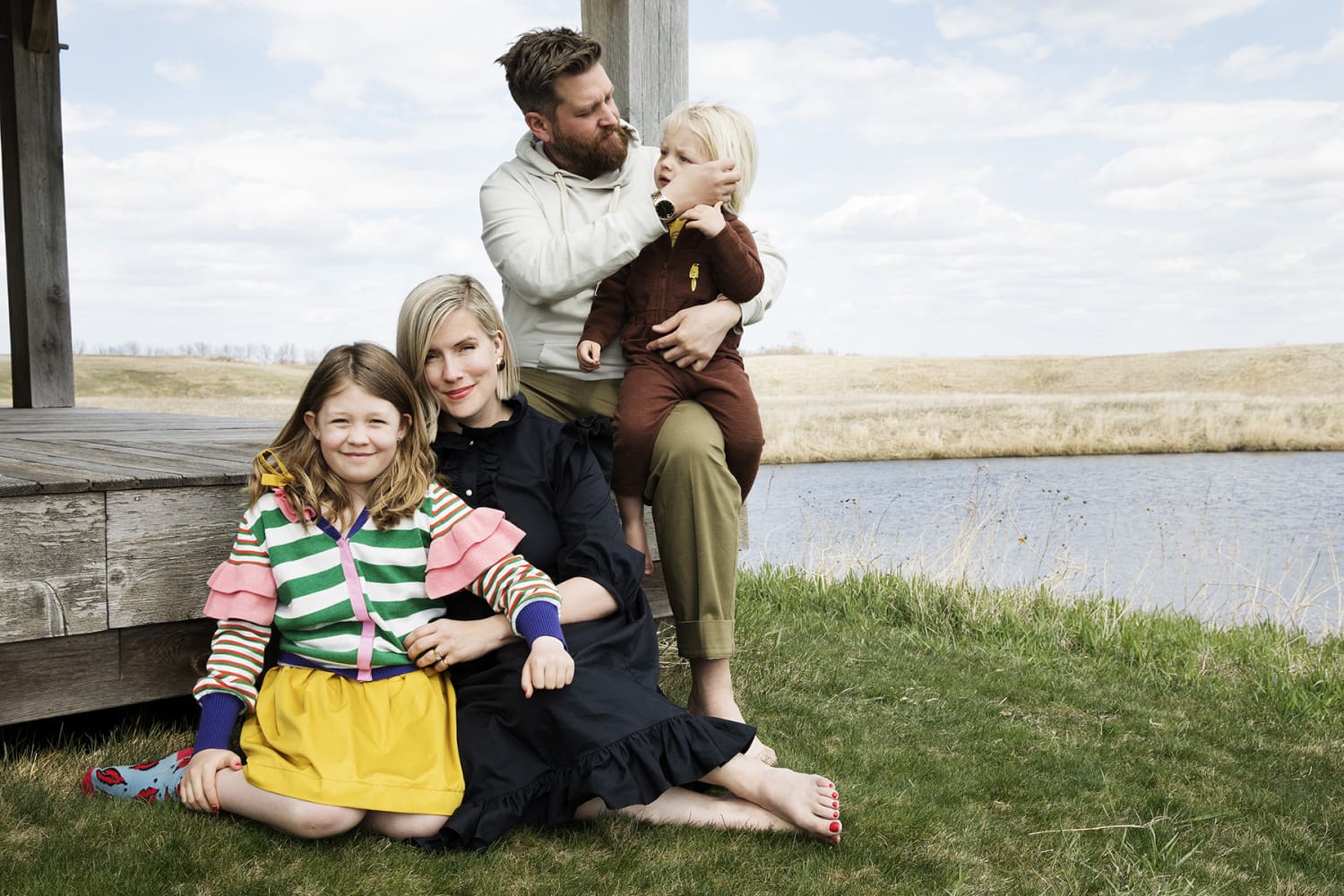 A little over 8 years ago, before my daughter, Ihlen, was born, I had my first official design job as an interior design assistant for a New York City-based architect/interior designer. Like many other soon to be parents, I was trying to wrap my head around decorating a nursery and how my wife and I would adapt our own apartment to welcome our child. I know this can be overwhelming, but honestly, I found the challenge very exciting.
Children bring a lot of creative freedom to the table, and I was inspired to think out of the box and try something different rather than feel limited. For our tiny East Village apartment, I created a nursery nook with a hanging bassinet that grabbed the attention of Refinery 29 (which is similar to what I designed again for our son, Royal, in our most recent Brooklyn apartment below).
This clever spatial design received positive feedback from readers online, which turned into a steady stream of side work helping friends and even total strangers with their projects. While working full-time and taking on these jobs, my own interior voice began to blossom. When our daughter turned one, my wife Sara (who works in public relations and communications and now has her own firm, The Larson Project) and I decided together that it was time for me to step back from work and focus on being a stay-at-home dad. This was such a special time in my life and one I look back on so fondly.
As months passed, and Ihlen was getting bigger and ready for daycare, I began to look for full-time design work again. Balancing the cost of daycare and finding a job full-time was difficult; things were not lining up for me. Since I was essentially parenting from home, I took on more design work, fitting things in after hours and when I could. Nurseries became my first specialty, as I was the designer that knew first hand what it was like to live and be with kids. As we slowly increased Ihlen's daycare days and hours, I began additional jobs with new clients.
At the time, I wasn't thinking of starting my own design business but after an interview for a position with Thom Filica, he said something so simple but impactful to me. He told me I was already doing it: running my own design firm. This revelation took me by surprise; I went in hoping for a job as an assistant but left with a sense of pride, accomplishment, and validation. I am doing it, I thought to myself. I am doing my own design work.
I began to focus less on getting a job and more on creating a vision for what my design business could be. In many ways, I owe — and am thankful to — my daughter for helping to ignite the passion I had for design and giving me the opportunity to make this a career.
Fast forward to 2021, and my career is still intertwined with fatherhood, as I recently completed the design of my late father's dream house in Minnesota, which we've dubbed the Larson Family lodge. We would dream and scheme about this place together, and after his passing, it became a legacy project I wanted to leave behind for my children while honoring my father.
In short, I never would have thought fatherhood would be so central to my path as a designer. Many — including other designers — see the two separate, but for me, fatherhood really gave me the inspiration, breath, and confidence to forge this creative career in interior design.