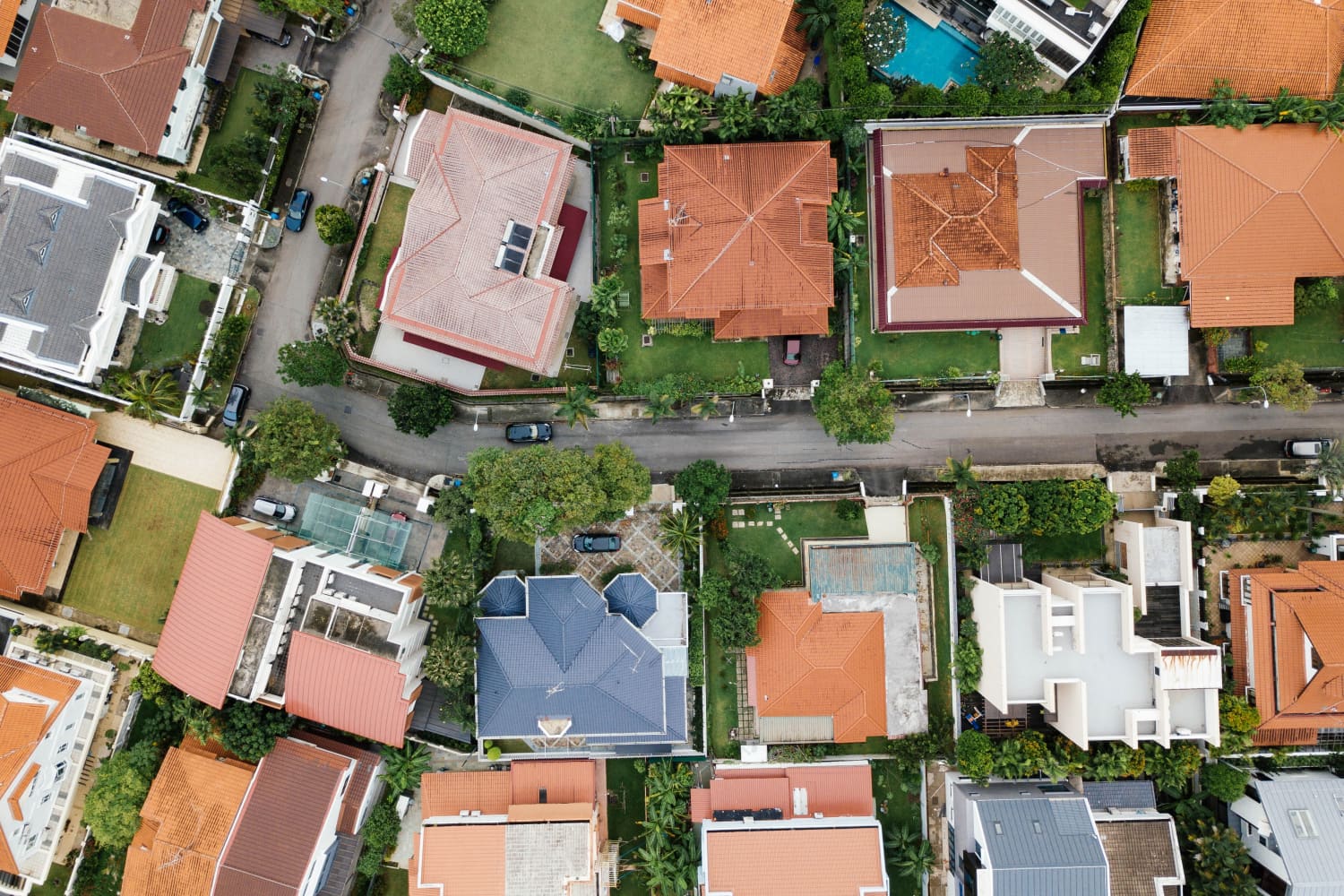 Racial segregation in cities and towns across America is not a relic of the past — it's an issue with roots that sink deep into the country's foundation, leaving behind a legacy of discrimination and inequality that continues to the present day. One very visible part of its legacy is red-lining: Look at a demographic map of the United States and you'll notice that American cities are littered with invisible and not-so-invisible borders, dividing neighborhoods into enclaves of those with privilege and opportunities and those left struggling to survive.
The idea that residential segregation came about as a natural result of personal biases and private activity is referred to as "de facto" segregation. According to Richard Rothstein, a fellow of the Economic Policy Institute and the Thurgood Marshall Institute of the NAACP Legal Defense Fund, this idea is a myth. In his celebrated 2017 book, "The Color of Law," Rothstein argues that the racial boundaries of every metropolitan area are the direct result of exclusionary federal, state, and local legislation, often encouraged by the actions of banks, realtors, and developers, or "de jure" segregation. Such state-sanctioned segregation has led to a concentration of pollution in Black neighborhoods, state-sponsored violence against Black residents in white neighborhoods, a racial wealth gap due to white families possessing equity appreciation from owning the homes that Black families were not allowed to purchase, as well as a host of other issues.
Since its release, "The Color of Law" has inspired a diverse group of civil rights leaders and real estate professionals across the country to form an organization to combat this: The New Movement to Redress Racial Segregation, or NMRRS. The group, still in its early stages, is working to fight housing segregation by way of community organizing. Members will encourage citizen activism to affect policy changes on local and national levels.
The NMRRS has several crucial goals, including improving resources for low-income segregated neighborhoods, resisting the massive displacement that results from uncontrolled gentrification, creating housing opportunities for economically and racially diverse populations in segregated white neighborhoods, and stabilizing desegregation in neighborhoods where it exists (by mitigating suburban white flight).
"America's neighborhoods are still economically and racially segregated, and this persists 53 years after the passing of the Fair Housing Act," says Jeffrey Hicks, Realtor, past president of the National Association of Real Estate Brokers, and a current member of the NMRRS.
Born and raised in Atlanta, Georgia, Hicks cites the development of the city's expressways in the 1960s as a clear indication of state-sponsored segregation. "Many Black neighborhoods were just wiped out for the expressways like I-20 and I-85," he says. "Homes were removed and communities where Black people lived were purchased and paved over." Hicks points to instances where Atlanta's Department of Transportation deliberately developed the city in such a way in order to divide Atlanta along its north side, where more white people live, and the south side, which is home to more Black residents.
After reading "The Color of Law," Hicks, who has always been passionate about housing equality, became a fan of Rothstein's work. The two eventually met at the Congressional Black Caucus's annual legislative conference, where Rothstein had a speaking engagement.
"Someone [at the conference] had a question about how to make change, and that's what inspired Richard to organize the movement," he says. Hicks quickly jumped on board with the idea.
Since joining NMRRS, Hicks has been working with the rest of the steering committee in order to get the movement up and running. The organization is currently looking for a national organizing director and is seeking to raise $500,000 in order to support the director and other staff. The NMRRS is also aiming to collaborate with other organizations, such as the National Association of Realtors.
Getting more real estate professionals on board is an important goal for the movement, according to Hicks. "They have been a big part of the problem in the past in terms of directing people where to buy," he says. "We want to help realtors be more cognizant of implicit biases they may have and encourage diversity and inclusion so that they are not part of the problem."