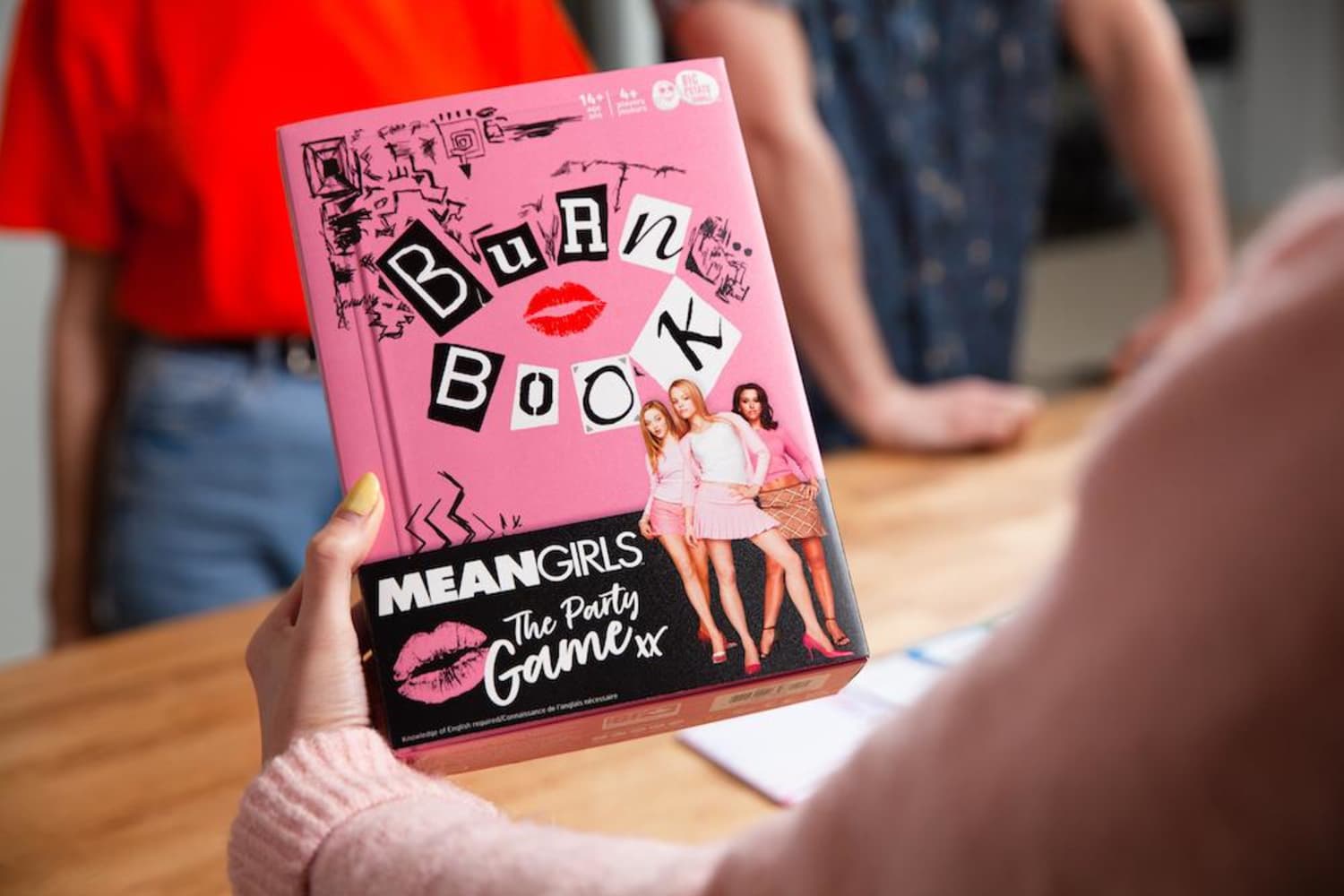 We independently select these products—if you buy from one of our links, we may earn a commission.
From Big Potato, a London-based indie board game company, comes Mean Girls: The Party Game. Inspired by the 2004 teen comedy cult classic film, the game lets you dish the dirt on your friends without getting caught (or trying not to get caught, at least).
You let it out, honey — in true Regina George style, players are each given their own Burn Book page with their name on it before passing the book around and secretly answering one juicy question about each of their fellow players and friends. Once the book gets to you, you pick an unanswered question on the page. Players keep passing the Burn Book around the group until each question has been answered.
Players will quickly realize that, in this game, the limit does not exist. You'll find yourself sharing everything from funny facts and awkward admissions to those random revelations that will shock the rest of the group.
Once the questions have all been answered, players then have one shot to guess who wrote their favorite answer. If the player guesses correctly, they win a point. The person who wrote the answer with the most votes will then come clean, also winning a point. At the end of the game and after every player has read out their Burn Book page, the person with the most points is crowned Spring Fling Queen (or King / regal title of choice) and wins the game!
It's a game that proves, once and for all, that fetch really can happen. If you want to sit with The Plastics yourself, Mean Girls: The Party Game is available at Target now, retailing at $20.
Get in loser, we're going shopping!