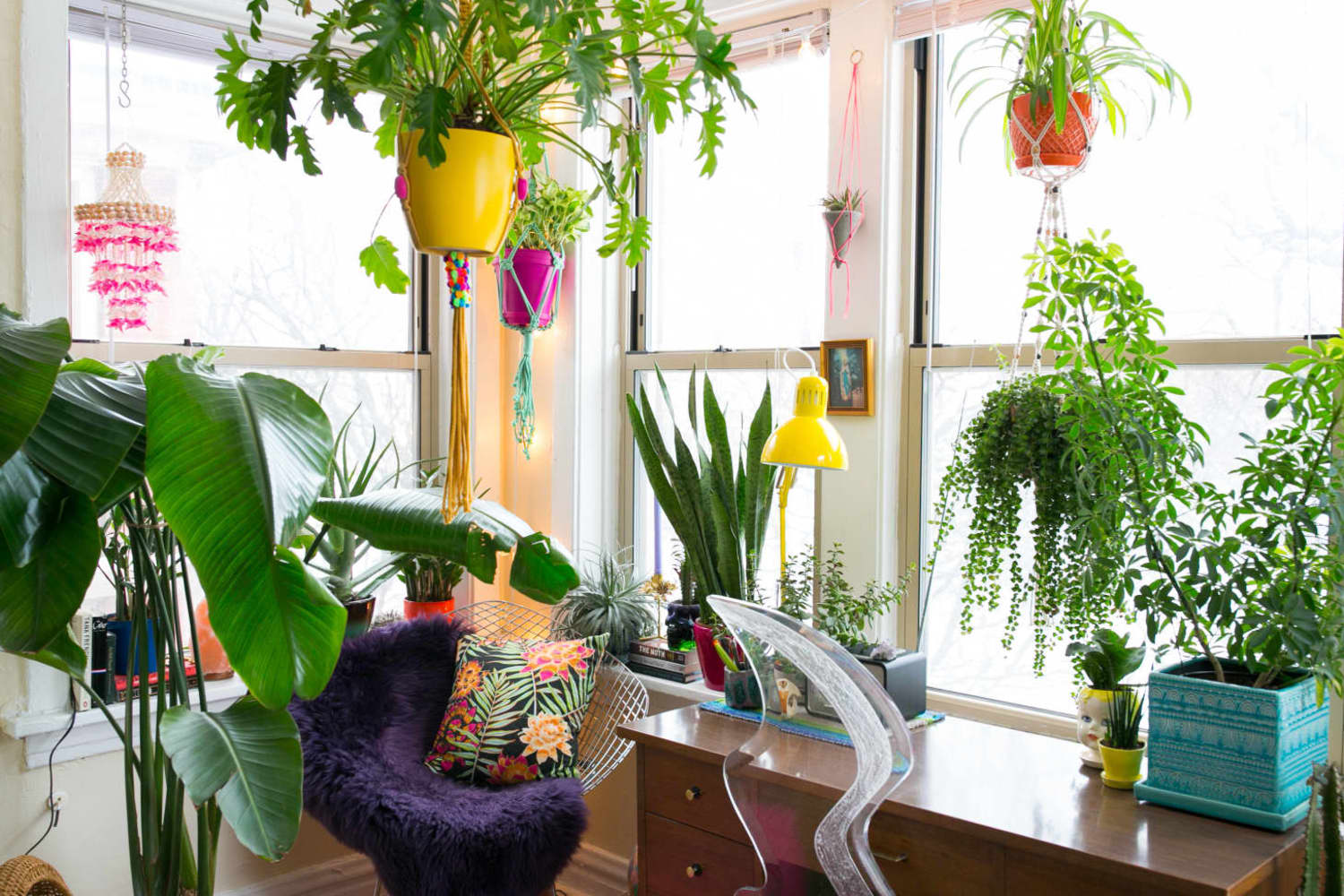 That's what San Diego-based maker Dustin Anthony did when, a few years ago, he moved in with his girlfriend, and realized that they had too many succulents. "We were running out of room for them," Anthony shared. His brilliant space-saving idea? He built a glass-topped dining room table with a shelf beneath that allows the piece of furniture to double as a terrarium, and after its success on Kickstarter, the BloomingTables Desk was eventually born.
Part of the terrarium product line, the desk is 34 inches high, 35 inches long, and 21 inches wide, and it can hold up to 400 pounds (those work supplies can pile up). The desk comes in white and black and retails at $349.
Not only does the desk look cool, but it's got some pretty neat features that makes it a qualified home for your plant babies, like a water-proof base which you can fill with succulents, cacti, and what have you, as well as decorative items like rocks, moss, and driftwood pieces. The glass is easy to remove for when you need to water your plants, and as for drainage, twist-to-open drains keep the excess water from leaking on your carpet.
But the terrarium-focused tables don't stop at just an office desk. For instance, there are coffee tables like the above.
BloomingTables also offers entryway tables. Can you imagine the "oohs" and "ahhs" you'll get from your guests once they see this?
The grass is always greener on the other side (of the bed) with this side table.
Keep in mind that the tables don't come with the plants as Anthony wants his clients to have the creative freedom to plan out their gardens. And as seen on Instagram, his customers have turned their desks into nature's canvas.
BloomingTables' prices start at $229. You can learn more on their website.