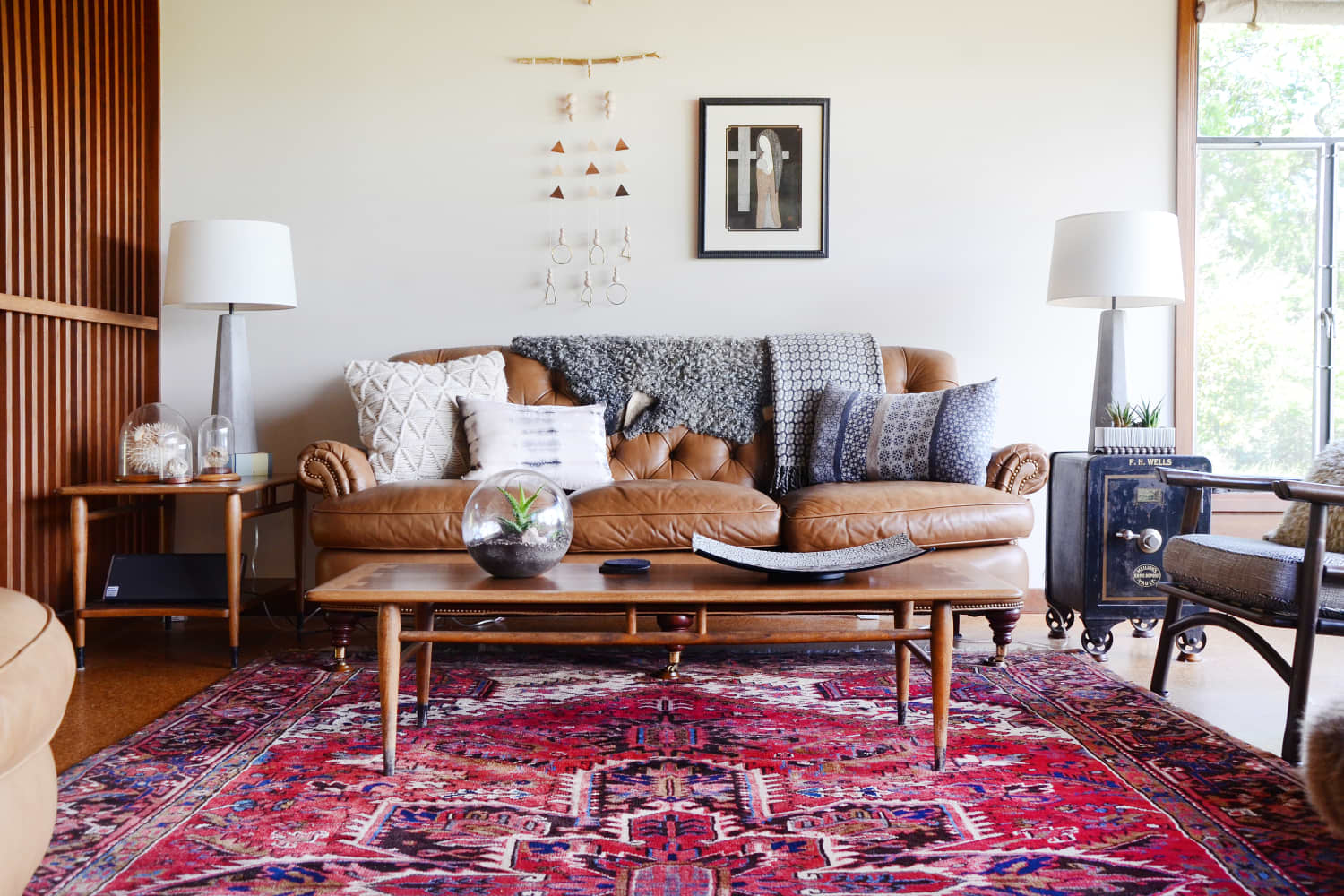 We independently select these products—if you buy from one of our links, we may earn a commission.
Every home decor fiend knows that more often than not, you'll find the best goods in the most unexpected places. Michaels may be a crafter's hub, but it's also a gold mine for surprisingly stylish and affordable decor, especially if you are into the boho and #cottagecore looks that have been so popular as of late. Even better, this store's Pinterest-inspired inventory is often on major sale, too! In fact, many of Michaels' eye-catching spring and summer decorative pieces are currently 50 percent off. Yep, you read that right: 50 percent off! If they're not already marked down, you can often get a discount with one of their weekly coupons, too. From dazzling vases to chic shelves, snag these nine pieces (online or in stores) while you still can, and check back often for new additions.
Lexington 3-Tier Rolling Cart
11-inch Home & Work Pink Magazine Holder
Is your home office missing some much-needed pizazz? This coral magazine holder from Michael's Home & Work collection will brighten up your desk and can help you stay better organized as well. At 4.3 inches wide and 11 inches tall, this piece can easily fit a plethora of files and folders.
Buy: 11-inch Home & Work Pink Magazine Holder, $24.99 $12.49
8″ Black & Tan Rope Stoneware Vase
I'm always a sucker for fun vases, and let me tell you, lately I've been stocking up from Michaels' inventory. You can't go wrong with one; they're always affordable and appealing to the eye. This earthy ceramic design, which features an interesting woven basket-like texture, will add extra flair and whimsy to any boho room or floral arrangement.
Buy: 8-inch Black & Tan Rope Stoneware Vase, $14.99
4.5-inch Rooting For You Ceramic Pot
If you're all about maintaining real plants, try ditching your plain terracotta pots for decorative ones. This adorable ceramic pot is a cute conversation starter and would add a dash of humor to your home.
Buy: 4.5-inch Rooting For You Pot, $9.99 $4.99
8-inch Floral Book Decorative Box
Storage boxes don't have to look totally utilitarian or out of place in your home. This artsy floral box doesn't attract too much attention and would blend into almost any bookshelf setup, if you're looking to keep small but sensitive items or documents hidden in plain sight.
Buy: 8-inch Floral Book Decorative Box, $12.99 $6.49
23-inch Indigo Rattan Wall Hook
Whether you need quick access to your masks or keys, a wall hook is never a bad idea. This 23-inch rattan model can spruce up your boho-inspired bathroom or simple entryway. It's as stylish as it is affordable, too; no other rattan wall hook on the market that I've found can compete with this $15 price tag piece.
Buy: 23-inch Indigo Rattan Wall Hook, $29.99 $14.99
Home & Work Cheetah Pillow
Statement pillows come in and out of style all the time, but cheetah prints are timeless. This pillow's inviting pop of color and captivating design would look equally stunning on a jewel-toned sofa or neutral solid bedding. In the end, the vibrant Cheetah Pillow will warm up your space and remind you of the beauty of the alluring jungle each time you look at it.
Buy: Home & Work Cheetah Pillow, $29.99 $14.99
Plants Linen Wall Banner
Natural Hexagon 14″ Wall Shelf
Shelves don't have to be pricey or boring. You can freshen up your walls by installing this inexpensive hexagon-shaped design. This decorative yet functional piece can serve as a plant shelf or even as a sculptural accent on its own.
Buy: Natural Hexagon 14″ Wall Shelf, $29.99 $14.99