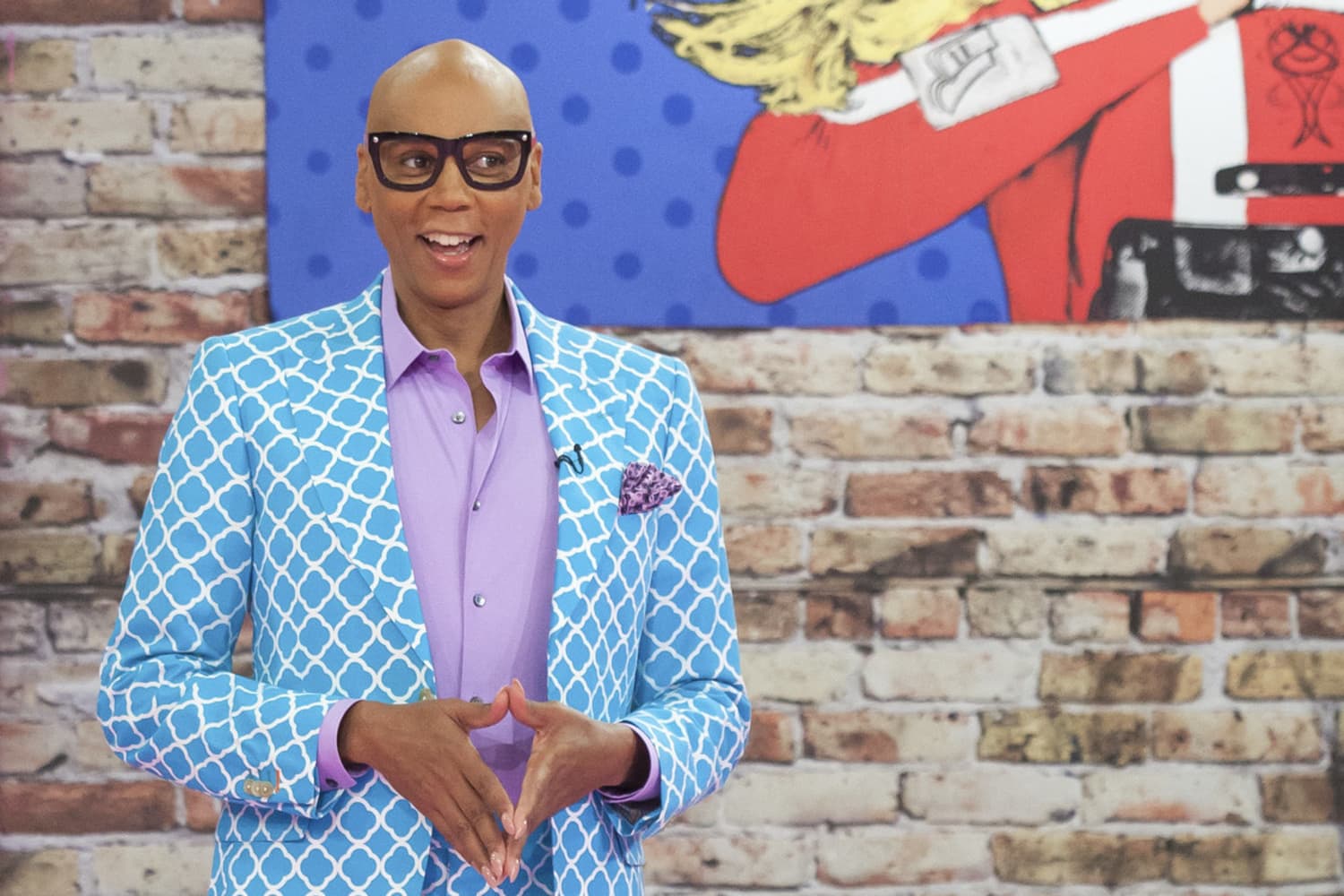 What would the loud and proud personalities of some of our favorite contestants from "RuPaul's Drag Race" look like in home decor form? That's what HouseholdQuotes.co.uk wanted to find out, so the company worked with its team of in-house designers to create their "Fit for a Queen" bedroom design series, and the results are simply sickening.
Trixie Mattel, the winner of Season 3 All-Stars, inspired this "living doll's house" bedroom with its theme of "1960s hippie chic," as HouseholdQuotes.co.uk dubs it. Inspired by her love of candy pink and beehive hair, this relaxation pad is part sleep space, part music studio, part dressing room, and there's something to look at no matter where your eyes fall.
In stark contrast to Trixie's space is "RuPaul's Drag Race" Season 4 winner Sharon Needles' gothic lair fit for the vampiest of queens. Pulling inspiration from her famous phrase, "When it doubt, freak 'em out," HouseholdQuotes.co.uk decided to go dark — very dark, adding hints of pastel pink highlights throughout. You can't quite see what's hiding in the shadows, and that's the way Sharon would like it.
Next up is Season 8 runner-up Kim Chi's bedroom, which is a perfect melding of both futuristic design and elegant lushness. The pastel blue velvet bed contrasts with the pops of hot pink, and the hints of Anime art speak to what inspires Kim Chi to get dressed before hitting the stage. This room looks like something out of a spaceship, decorated by someone who misses the warmth of Earth.
Violet Chacki's bedroom would be reminiscent of a nightclub, washed in neon, purple, and burlesque flair. There's a hint of Old Hollywood glamour in the design with vintage wallpaper, classic crown moulding, and Bettie Page-inspired bedding. It's sexy, rich, and Violet through and through.
You can check out the entire spread of drag queen-inspired bedrooms over on HouseholdQuotes.co.uk's website. The team also designed rooms for Season 9's Valentina, Season 11's Yvie Oddly, and Season 12's Jaida Essence Hall, and each one is better than the last.