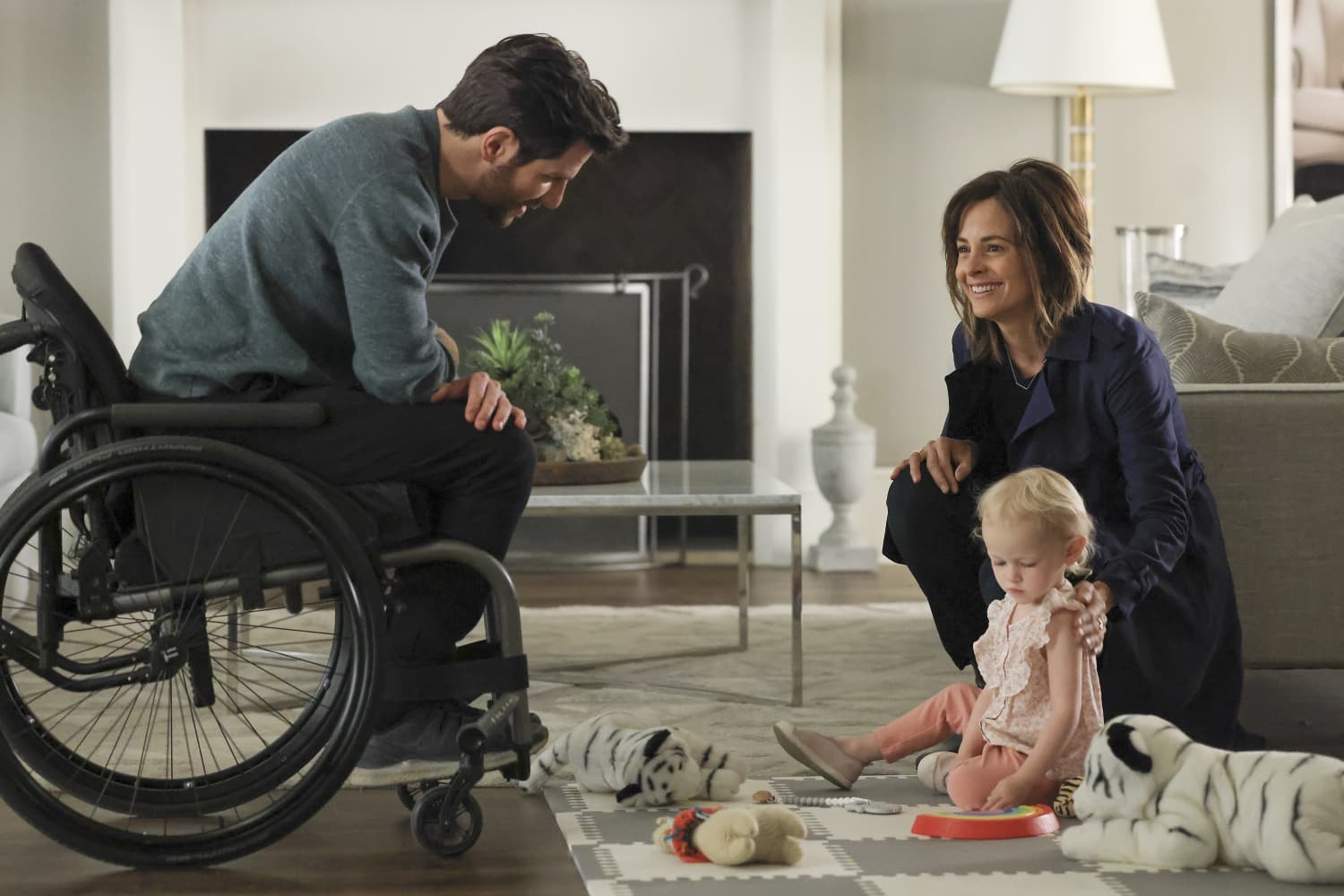 We independently select these products—if you buy from one of our links, we may earn a commission.
Over the past three years, ABC's "A Million Little Things" has done an excellent job of reminding viewers about the power of friendship and what it really means to show up for the people you love. Each season has taken viewers on an emotional journey of highs and lows, that ultimately leaves you begging for more, and season three was no different. There's simply no getting enough of the melodrama.
Luckily, it's already been confirmed that there will be a fourth season of AMLT, but while you wait, there are plenty of similar shows worth diving into. From a magical musical masterpiece to stories of family, love, and loss, here are five shows you should consider streaming if you're missing "A Million Little Things."
If you enjoy the way the storylines in "A Million Little Things" pull at your heartstrings then you'll absolutely "Zoey's Extraordinary Playlist." This masterpiece of a musical series stars Jane Levy as Zoey — a woman who suddenly realizes she has the power to hear the innermost feelings of others through "heart songs" while struggling to accept her father's terminal illness. The series follows Zoey as she learns how to use her powers to connect with the folks around her, including her father during his final days alive. There's also romance, heartache, and amazing friendships to keep you entertained.
Available to stream on Hulu and Amazon Prime.
Again, if you're looking for a series that'll immediately launch you into your feels and keep you there throughout each episode, then look no further than Ava DuVernay's "Queen Sugar." The OWN drama focuses on three siblings who inherit their father's sugar farm in Louisiana. The trio must work together to put their differences aside to not only survive but thrive in a world that was built against them.
Available to stream on Hulu and Amazon Prime.
"The Village" documents the lives of a group of folks living in an apartment building in Brooklyn, and the residents have a special bond and function more like a family than regular neighbors. The main characters are Sarah, a nurse and single mother who lives with her teenage daughter Katie, Ava, an Iranian immigrant who has found herself detained by ICE, Gabe, a law student who helps his grandfather Enzo and is trying to bring Ava home, Nick, a veteran and Katie's father who is dealing with PTSD, and Ron, the super, as well as his wife Patricia, a social worker, who've kind of assumed the role of adoptive parents to a building of misfit toys. Much like AMLT, the stories being told will definitely touch your heart.
Available to stream on Amazon Prime.

Next up, we have Starz' "Vida," which follows two estranged sisters who are forced to set aside their issues as they return home to deal with the aftermath of their mother's death. Throughout the series, the sisters are constantly being confronted by memories of their mother and how her acts and secrets shaped their adult lives. They're also trying to breathe new life into the struggling bar she left behind.
Available to stream on Hulu and Amazon Prime.
And closing out the emotional drama train, there's none other than NBC's "This Is Us." The series follows the Pearson family across multiple timelines — past, present, and future — as they tackle life's ups and downs and everything in between. There are also so many twists and turns that will keep you guessing as you cry your eyes out over the latest revelation.
Available to stream on Hulu and Amazon Prime.