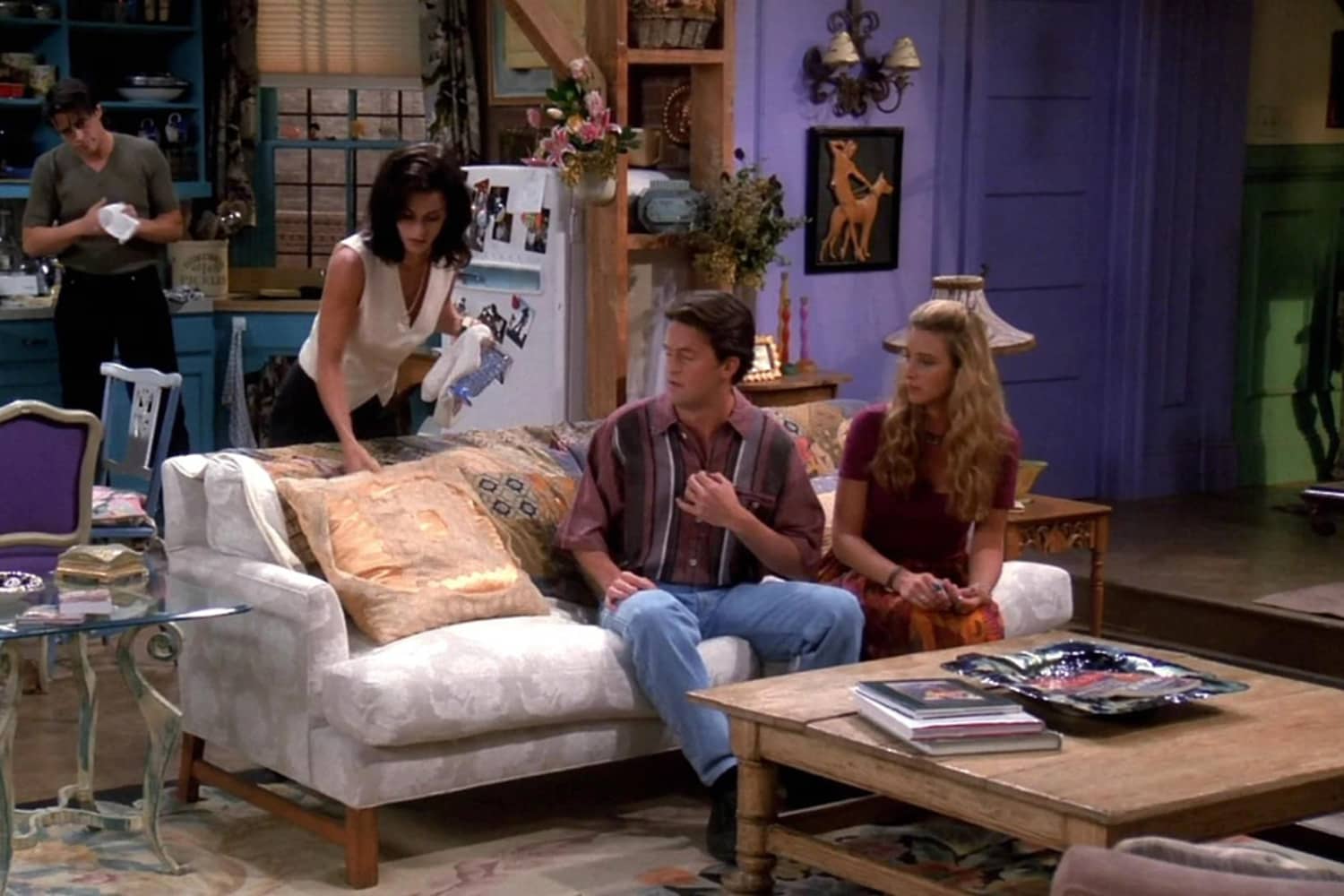 With the recent "Friends: The Reunion" putting the much-loved sitcom back at the forefront of everyone's minds (but did it ever really leave?), fans of the show are reminded of how brilliant Monica's (which also becomes Chandler's later on) burst of purple color is. But have you ever wondered, what if the apartment rocked a different color palette? Thanks to the popular interior design game Redecor, your curiosity is answered.
Redecor, which has over 4 million monthly players redesigning interiors virtually, gave fans the chance to reimagine the much-loved "Friends" living room, whether that's changing the texture and color of the couch or repainting the iconic purple walls. Many of the players created interiors that were inspired by modern-day trends, one of which many people either love or hate: an all-white room.
A striking difference from the easily recognizable living room fans have come to know and love, the all-white update on Monica and Chandler's living room is suddenly a minimalist dream. Gone are the beloved purple walls, statement rug and striking artwork, having been replaced with all-white everything. The only slight pop of color in the room comes from the houseplant, right next to the old school CRT television set.
It can be argued that the space appears bigger and brighter, but the all-white update alters the apartment completely, lacking the familiar quirks of the original room. And there are many questions to be asked about what would happen if the living room was actually all white, like how will the pale couch survive if Joey drops Rachel's English beef trifle on it? Or, what if Ross spills his moist maker sandwich on to the white floor?
If you're not a fan of the monochrome look, there are plenty of other looks that users created.
A pretty pink version of the living room is giving us Rachel Green vibes, featuring chic, pastel-colored furniture, elegant curtains, and a floral rug.
For eclectic design lover, one user created a standout living room with deep red leather couches, gold drawers, and walls made entirely of exposed brick.
The chance to make over the iconic living room is an exciting opportunity, whatever look you prefer, and it was inevitable that some uncanny results would surface. After spending a little time redesigning the space yourself, you may find yourself saying, in the words of Joey himself, "has it always been purple?"