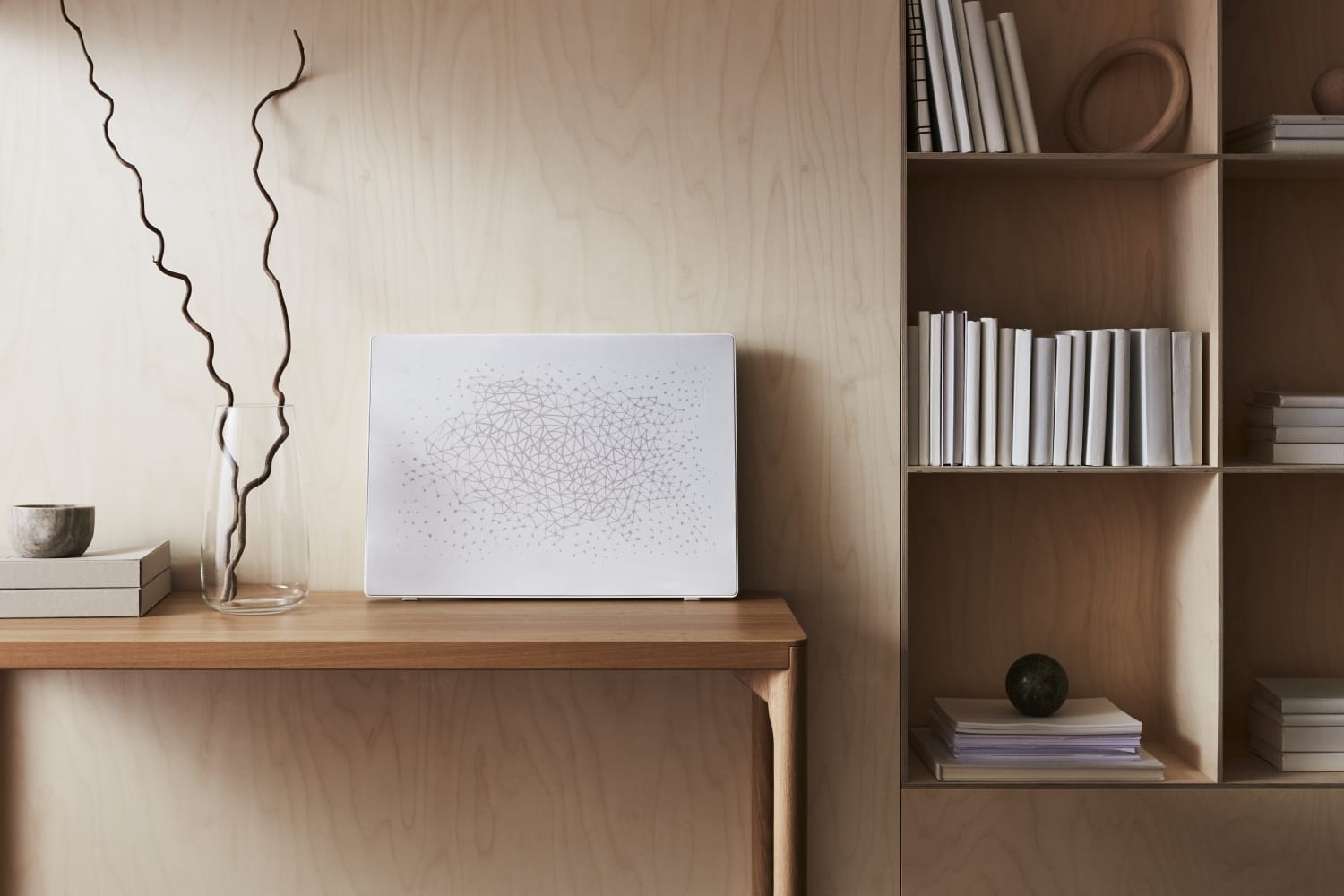 IKEA and Sonos have announced the result of their latest collaboration, a speaker that is not only audibly pleasing, but useful and visually pleasing as well.
A part of the SYMFONISK collection, the new product is a Wi-Fi speaker that's cleverly hidden inside a picture frame. Although they call it a picture frame, it's more wall art, as you can't actually change the image with pics of your kids or pets. Instead, the companies offer a series of abstract artworks which you can swap in.
If you're curious as to how it works, you can remove the front, revealing the secret speaker behind it. The volume and play/pause buttons are also discreet, being located on the back of the frame's left side. The only part that is not hidden is the power cord, though you can lead it in several directions, depending on where the outlet is.
This innovation in audio system aesthetics makes it easier for homeowners to style living spaces. You can hang it on a wall, place it on a shelf, or use its legs to prop it up on the floor, all without having to worry about adding visual clutter to the room! Can you imagine the looks on your guests' faces when they start to hear music but can't find the speakers?
"As part of the growing IKEA Home smart range this new speaker contributes to our ambition to enable the many to enjoy a smarter everyday life," an IKEA spokesperson said.
As with previous SYMFONISK products, you can stereo-pair two picture frame speakers, use the Sonos app to control the device, and send audio to it using AirPlay 2. According to IKEA, the item will be available in stores, as well as online, on July 15, with the frame priced at $199, while the interchangeable artwork panels costing $19.99 each.