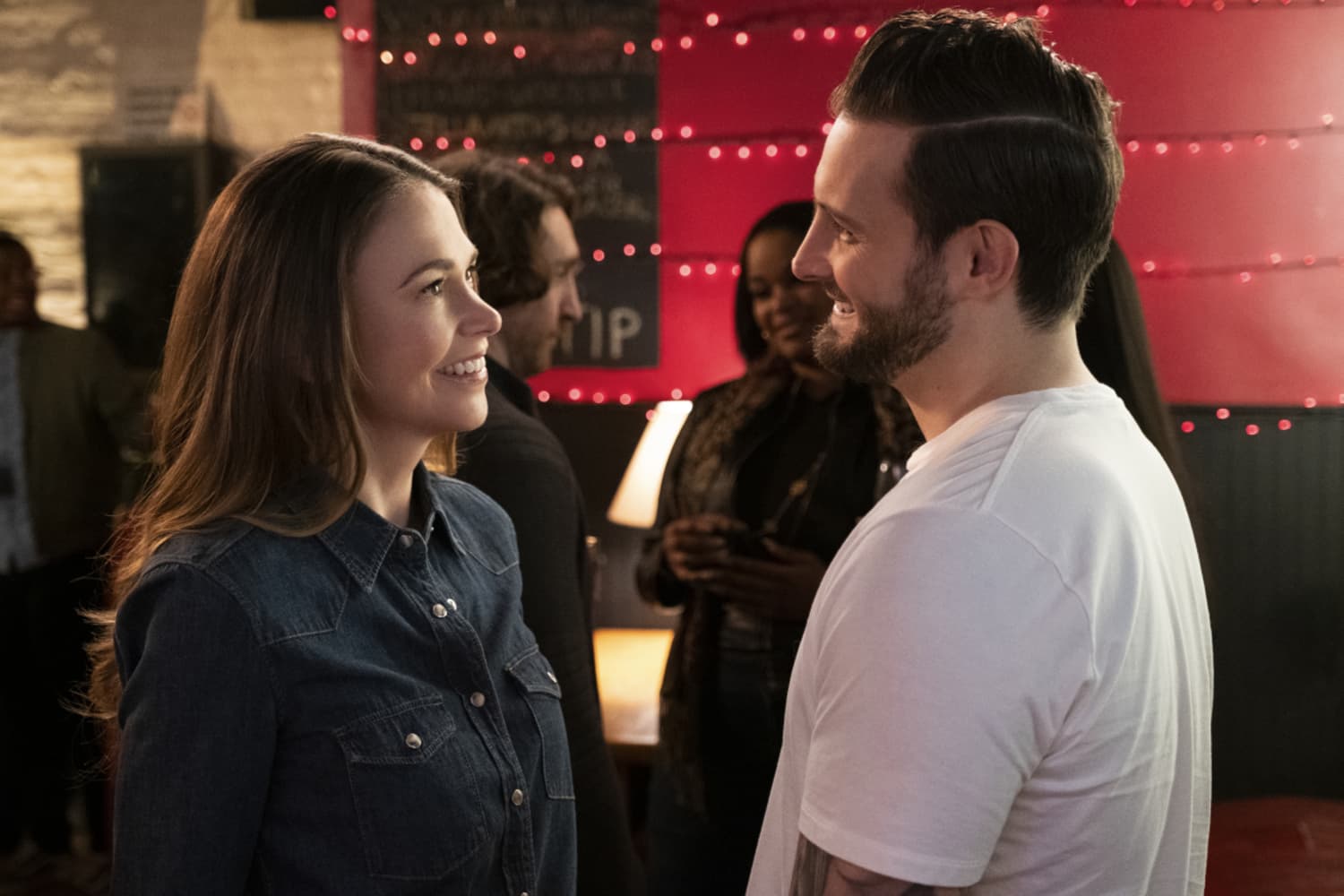 The Sutton Foster-led "Younger" wrapped up its seventh and final season, and although its swan song was, to put it mildly, disappointing, prior to that Younger was the go-to show for your frothy rom-com fix. Watching Liza Miller (Foster) — a forty-something year old who pretends to be a 26-year-old in order to break back into the publishing industry after pressing pause on her career aspirations to raise her daughter — get swept up in the romance of a love triangle between sweet and sexy tattoo artist Josh and very prim and very tall book publisher Charles while also fostering strong female friendships made it a great summer watch. Now that it's over, what's next on the fun and flirty docket? Maybe one of these four shows:
If you're looking for more female friendships, flirty romance, and New York shenanigans, the new Starz comedy, "Run the World" is here to help. The series, which follows four best friends living and loving and working in and around Harlem, only just premiered in May of 2021, but it comes with a solid TV pedigree — its showrunner is Yvette Lee Bowser, creator of "Living Single", who also acts as co-executive producer alongside series creator Leigh Davenport. Davenport has described the series as "a love letter to Black women and a love letter to Harlem." It's a show infused with joy and great fashion moments and that sounds like a great way to spend your summer.
Streaming on Starz
For a more straight-forward rom-com, try "Starstruck", a sort-of updated version of "Notting Hill" created by New Zealand comedian Rose Matafeo in which Matafeo's Jessie is a regular 28-year-old trying to get through the day in London when she realizes she just had a one night stand with famous actor Tom Kapoor (Nikesh Patel). Thanks to some coincidental and some not-so-accidental run-ins, it becomes much more than a one night type of thing. The writing and performances are smart and laugh-out-loud funny and there's one hilarious walk-of-no-shame moment set to Mark Morrison's "Return of the Mack" that is worth the watch alone.
Streaming on HBO Max
If you happen to enjoy "Younger"'s workplace storylines just as much as the personal ones, you might like "The Bold Type", about three best friends in New York City who work at a fashion magazine. Like "Younger"'s Liza and Kelsey (Hilary Duff), "The Bold Type"'s Jane (Katie Stevens), Sutton (Meghann Fahy), and Kat (Aisha Dee) bond is a highlight of the show, whether dealing with office drama or supporting each other through breakups and makeups. "The Bold Type" tackles much more serious topics than "Younger" and offers up more social commentary, but you could certainly see all these women inhabiting the same universe. The show's fifth and final season is currently airing on Freeform.
Streaming on Hulu
It's not the most conventional way to tell a love story, but this British sitcom that ran for three seasons between 2014 and 2018 pulls it off. The premise is thus: Dylan (Johnny Flynn) learns he has chlamydia and has to contact everyone he's slept with to let them know, bringing up old feelings and reliving past relationships. Each episode mostly focuses on telling the story of Dylan's relationship with whichever partner he's called up and through those flashbacks we also watch the changing dynamics between Dylan and his friends Luke (Daniel Ings) and Evie (Antonia Thomas) — you can imagine how things get complicated as Dylan and Evie realize they have feelings for one another but can never get their timing quite right.
Streaming on Netflix